We Will Not Be Silent.
June 2, 2020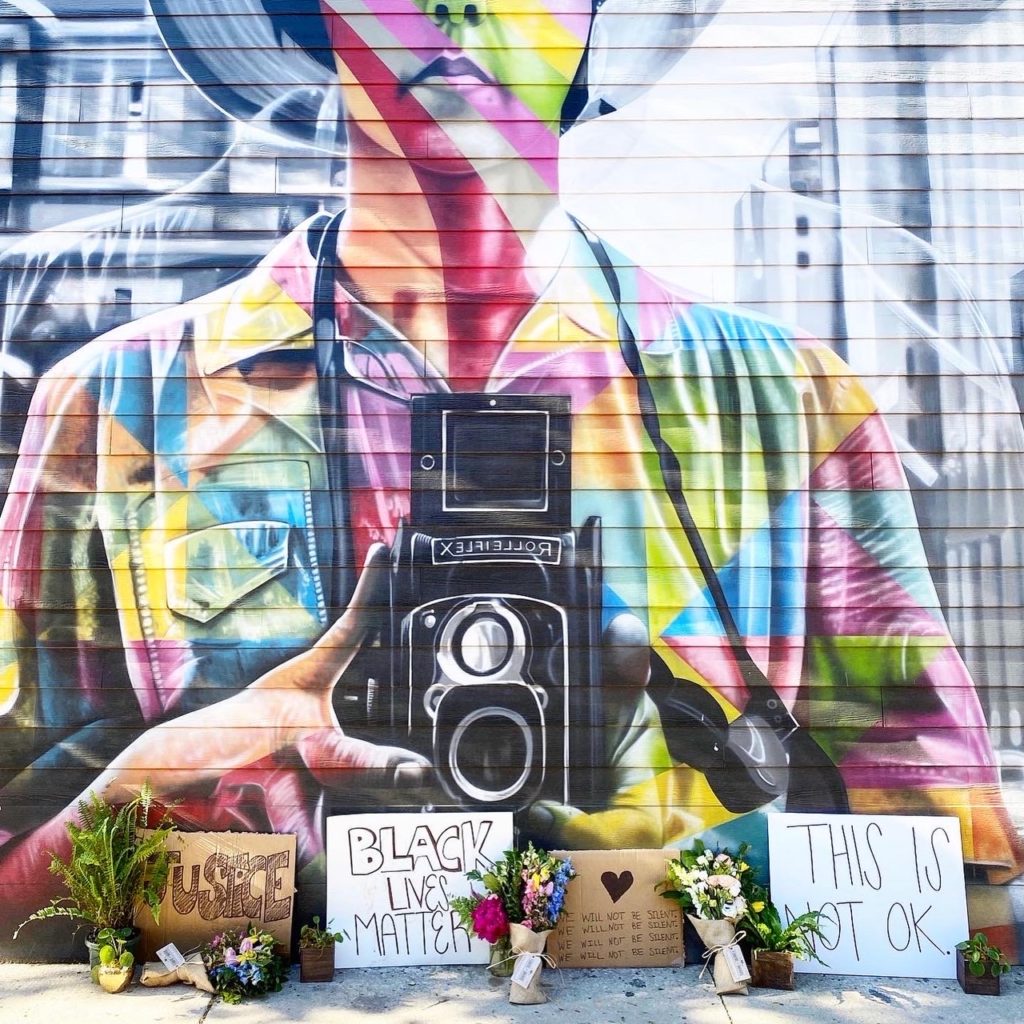 Do not confuse the response of the oppressed with the violence of the oppressor.
We are here to inspire our communities and use our voices, our bodies, our brand, and our platform to help this wave of change materialize into something lasting.
We chose four affluent, and mostly white communities, where many are removed from the ongoing police violence and economic suppression of the black and brown communities. We brought messages of change and love right to their front doors, unavoidable as we walk our blocks. We wanted to provide a message of change, hope, reality, and love with the best way we know how; with flowers and art.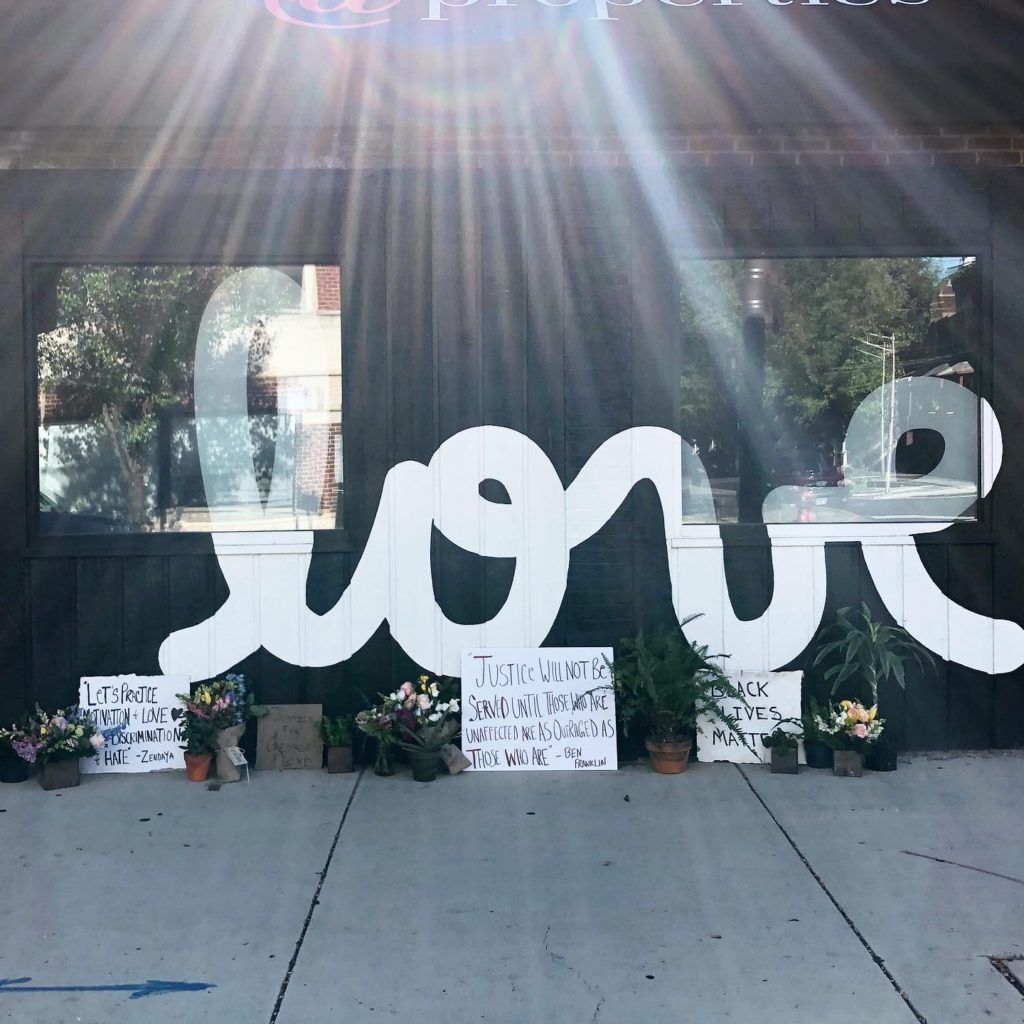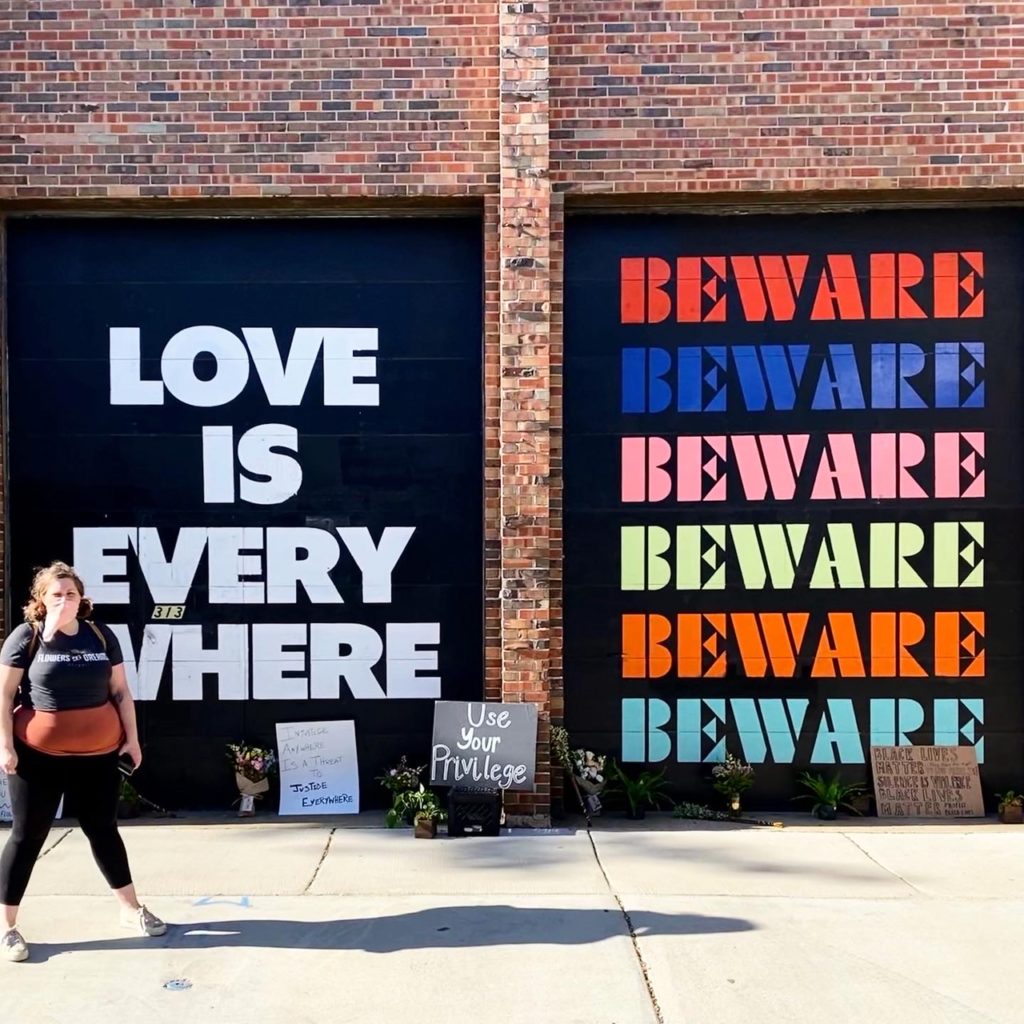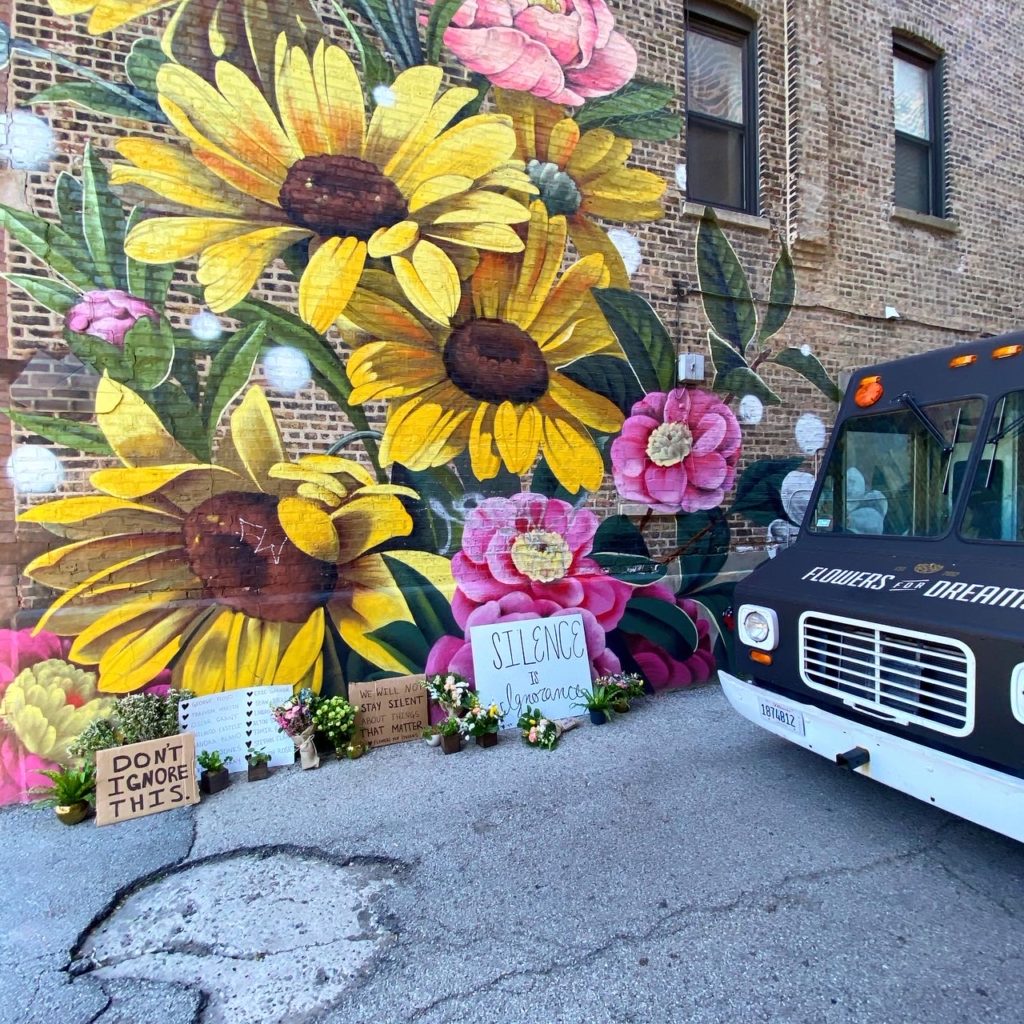 We encourage and hope that our communities will add to each of these floral tributes with your own expressions of love, art, flowers, support, and solidarity. The time to act was decades ago, but the next best time is now.
You can find these murals at the addresses below:
312 West Chestnut
1914 West Chicago
1875 North Damen
1651 West North Avenue
If you are looking for more ways to support and end these injustices, there are organizations and bail funds that need our support. Please lend your hand and your voice to drive change and begin healing our communities.