Sunny Days Are Here
June 21, 2022
The moment the midwest has been waiting for, SUMMER! We are thrilled to be launching our summer menu this week. The best part of any launch is getting to see and learn more about our favorite blooms, and the historical representation they carry.
It's coming in hot, and we mean hot! We've welcomed the bold hot weather with these bold colored blooms. Hot pinks, blues, and oranges galore. Starring a front and center peony! These babies are in their absolute prime right now, and a true gem of the Midwest. Did you know Belgian immigrants in the late 19th/early 20th centuries would bring peony roots to their new home in the midwest to honor their heritage? Their depth and dimension will provide you a comforting feeling of home and bliss!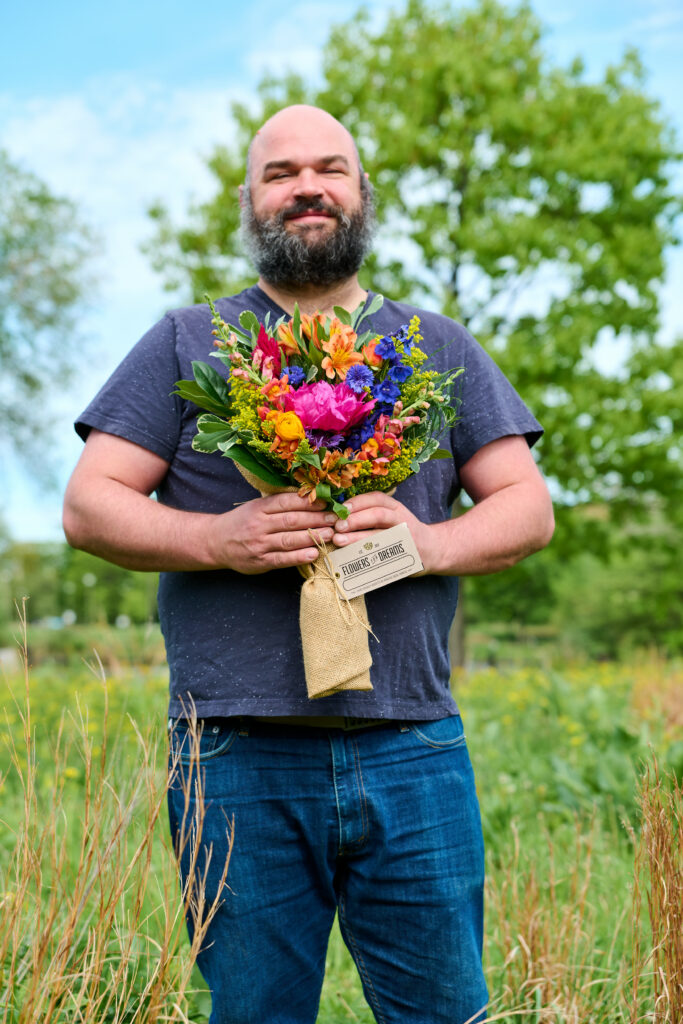 Easy on the eyes and mind, this beauty will give you a warm summer hug. Swinging in a hammock, sipping on iced tea vibes. Soft colored blooms and delicate greens. Featuring yellow button mums and pink mums, they will smile at you, spread the summer cheer and last for a long while! Mums, 'kiku" in Japanese, are celebrated in Japanese culture and often depicted in their floral art. They represent longevity, rejuvenation and nobility!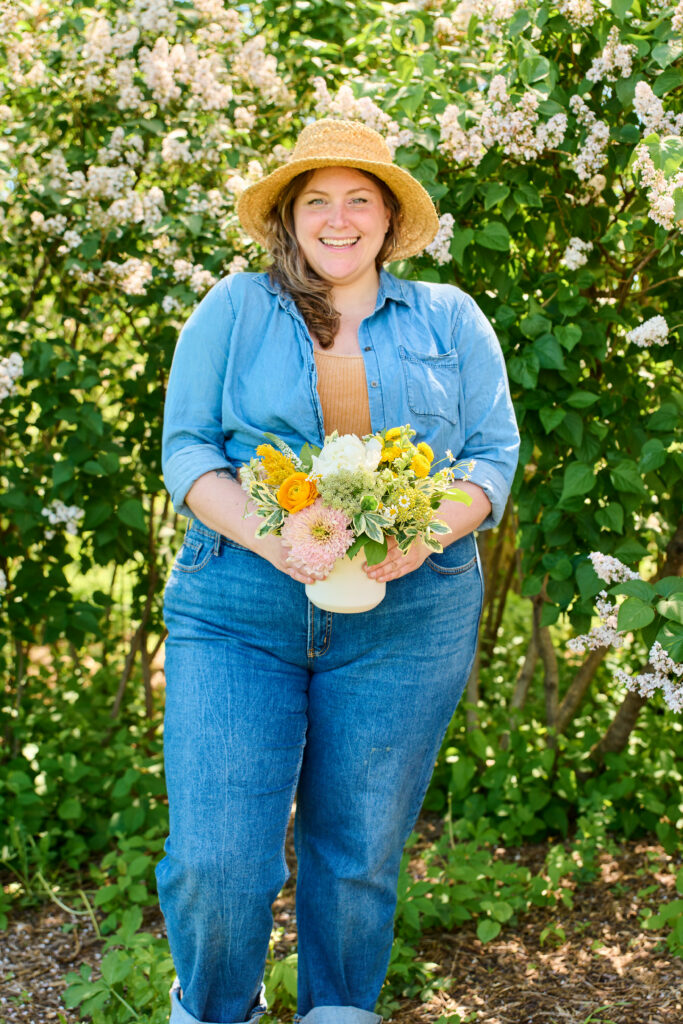 Wild and free, with all the colors in between. Our local farm cut blooms will remind you that summer is for lightheartedness. Starring sunflowers, their beauty and happiness captures many, including artist Vincent Van Gogh who painted a series of the flowers in his work. In addition to being just delicious, sunflowers actually follow the sun all day! If you take a photo of a field of sunflowers in the morning, they will be facing east. A photo of the same field in the evening, the flowers will be facing west! They love the sun, and so do we!