Stories from our 2018 Charities.
January 7, 2019
At the end of the day, this is what's it's all about for us. Yes, we donate one-fourth of our profits to local charities. But how do those funds get used once distributed? We asked last year's charity partners to share their thoughts on our partnership together. Here are some of those stories in no particular order.
---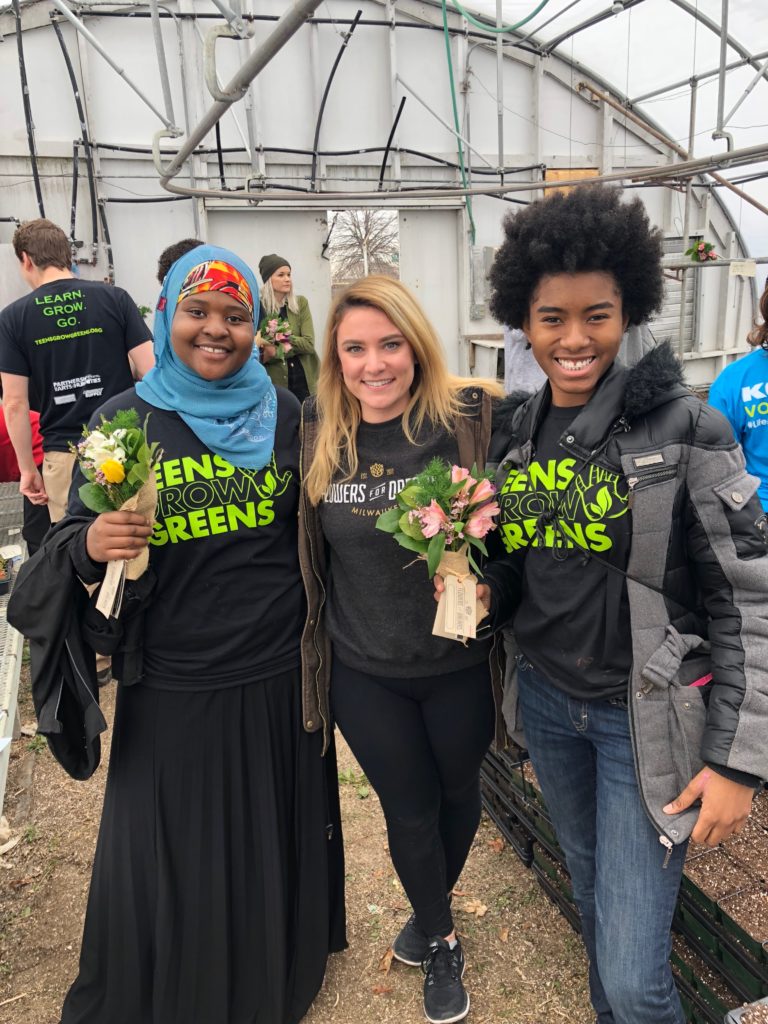 Flowers for Dreams has been a great partner for Teens Grow Greens. In 2018, we just bought a greenhouse and we were in need of a partner who could help us out on workdays and advise so we could get our place up and running. Flowers for Dreams also supplied the flowers we needed for our annual dinner. With that being said, we want to continue our partnership with Flowers for Dreams and be able to grow with them. The grant will go towards employing a Graduate of Teens Grow Greens in an agricultural apprenticeship. We intend to provide more career-based employment at our greenhouse (Specifically in the fields of agriculture and marketing) and Flowers for Dreams will be able to help fund these new initiatives.

Working across the city, the Junior League of Chicago (JLC) serves communities in under-served areas where resources and community support is limited. Each year, the JLC serves more than 87,000 women and children, more than 40% of whom receive SNAP and other public assistance benefits. Because of the generous support from Flowers for Dreams, the JLC has been better equipped to support individuals with enhanced programming that is tailored to the needs of each community in which we serve.

Through Flowers for Dreams, the JLC's mentoring, health education, and family-focused arts programs are able to expand to more effectively serve Chicago children and families. We are thrilled to have established such a great partnership, and we especially enjoyed touring Flowers for Dreams around the historic JLC headquarters. Thanks to Flowers for Dreams, we are better able to serve the city we both love.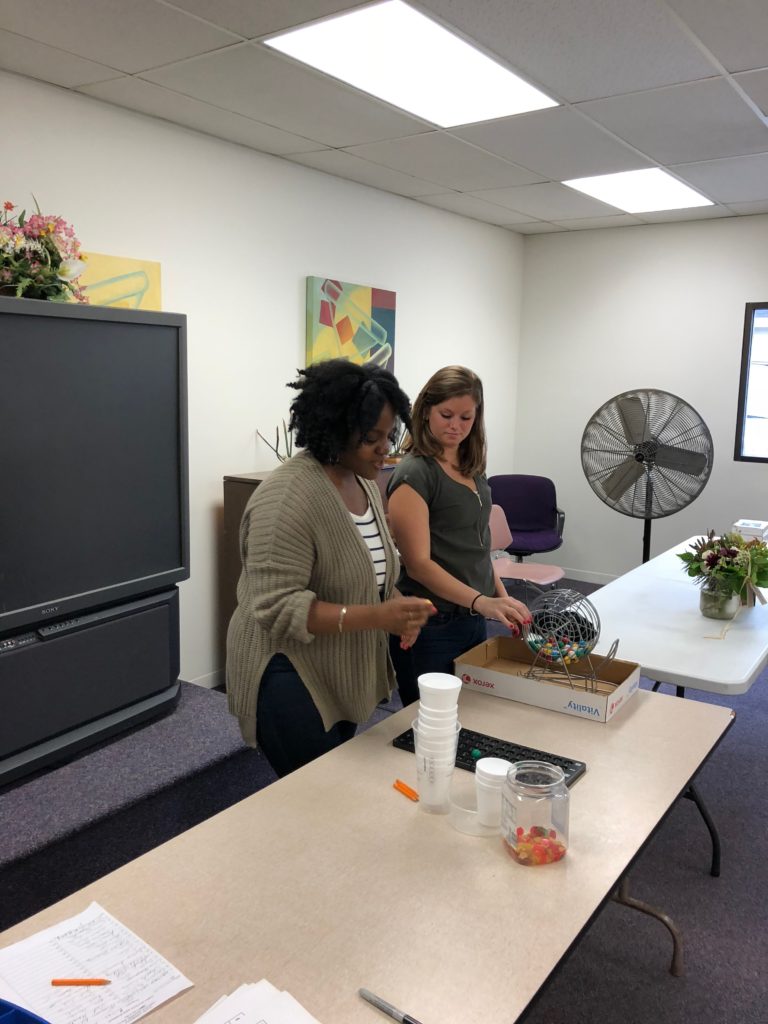 Meals on Wheels Chicago recently partnered with Flowers for Dreams to offer our donors a way to send their loved ones a beautiful bouquet of flowers. We also receive a portion of the proceeds to support our meals program for homebound seniors and people with disabilities. Every seven-dollar donation will feed one client for a day. It will also provide a wellness check and friendly face.

Flowers for Dreams goes further than just delivering bouquets, their generosity extends to volunteering. In October, a team from Flowers for Dreams partnered with the Meals on Wheels Chicago's Associate Board at the Levy Senior Center. They contributed their time and played many spirited rounds of bingo with donated bouquets being the top prizes. Following bingo, the team served lunch to more than a hundred grateful seniors.

Flowers for Dreams is truly committed to making the world a better place. Through their beautiful bouquets, their support of area charities, and their spirit of volunteerism, they embody the quote by Mahatma Gandhi: "Be the change that you wish to see in the world." We are proud to call them our partners.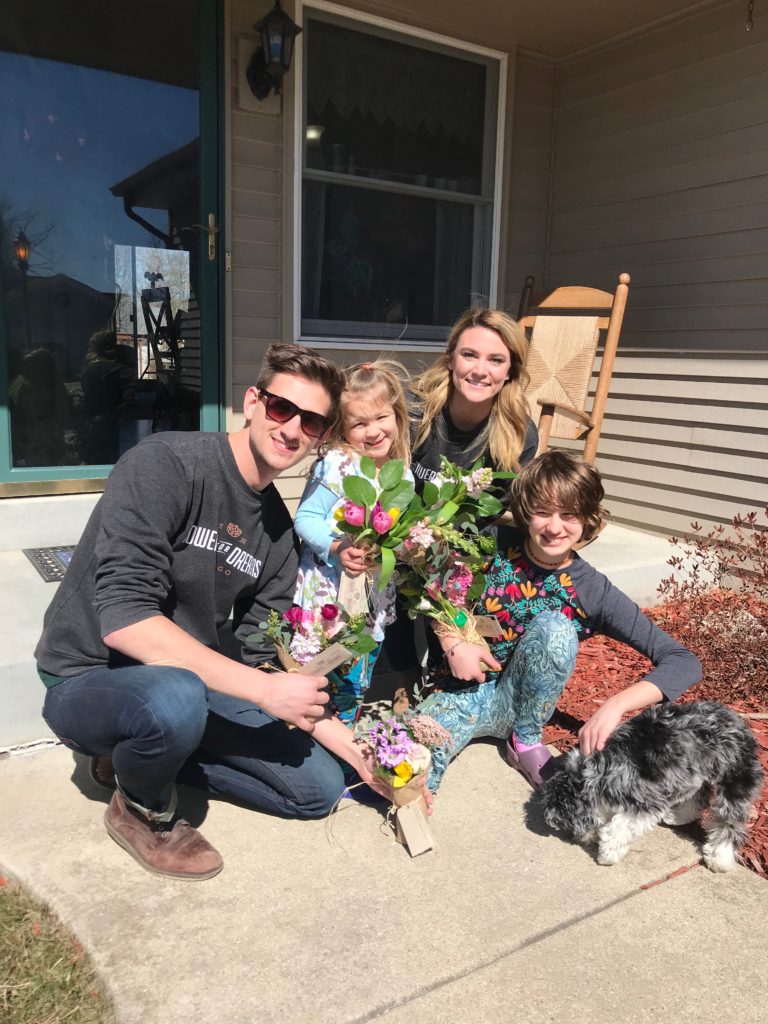 We were so incredibly honored to be chosen as a 2018 partner with Flowers For Dreams. Thank you for choosing us and transforming the lives of Wisconsin children with critical illnesses through the power of a wish. Your help is critical in helping fulfill our mission to grant the wish of every eligible child.
Through your support, we can grant wishes like Isabelle's. "Seeing the mountains and experiencing these things has heightened my zest for life. I now savor each moment even more. I have always loved life, even when sick. I love to find the peace within the fight. I look to the mountains and back to my family and it confirms my constant belief, life is always beautiful. Life is always so beautiful," said Isabelle.
Not only will this partnership grant wishes like Isabelle's, but your team brought happiness into many wish kid homes with your generous donations of mini bouquets. These families deserve every bit of happiness and we are so grateful to have had you help bring smiles to their faces.
Aspire was fortunate enough to be selected as one of Flowers for Dreams' 2018 Charity Partners. Their team is the real deal and their impact extends well beyond a check to charity. They don't just partner with nonprofits to check a box or keep up appearances; they're truly invested in the long-term success and mission of each nonprofit they support. Their dedication to service is evident in every aspect of their company and culture.
From volunteering to host a floral arrangement workshop for our participants with disabilities, to driving their flower truck over an hour to the western suburbs to support our summer fundraiser, their team exceeded all expectations. They went out of their way to ensure each of the kids and adults with disabilities they interacted with felt seen, known, and valued. You simply cannot put a dollar amount to that kind of impact.
Flowers for Dreams was also instrumental in helping us spread awareness of our mission of inclusion. Not only did our partnership help grow Aspire's brand and social presence, we even gained new board members as a result! Several individuals learned of us through Flowers for Dreams' social channels and are now engaged, instrumental members of our junior board.
We're immensely grateful to have partnered with Flowers for Dreams this year. We look forward to supporting them as they continue to engender positive change throughout our shared Chicagoland community.
Chicago Public Library Foundation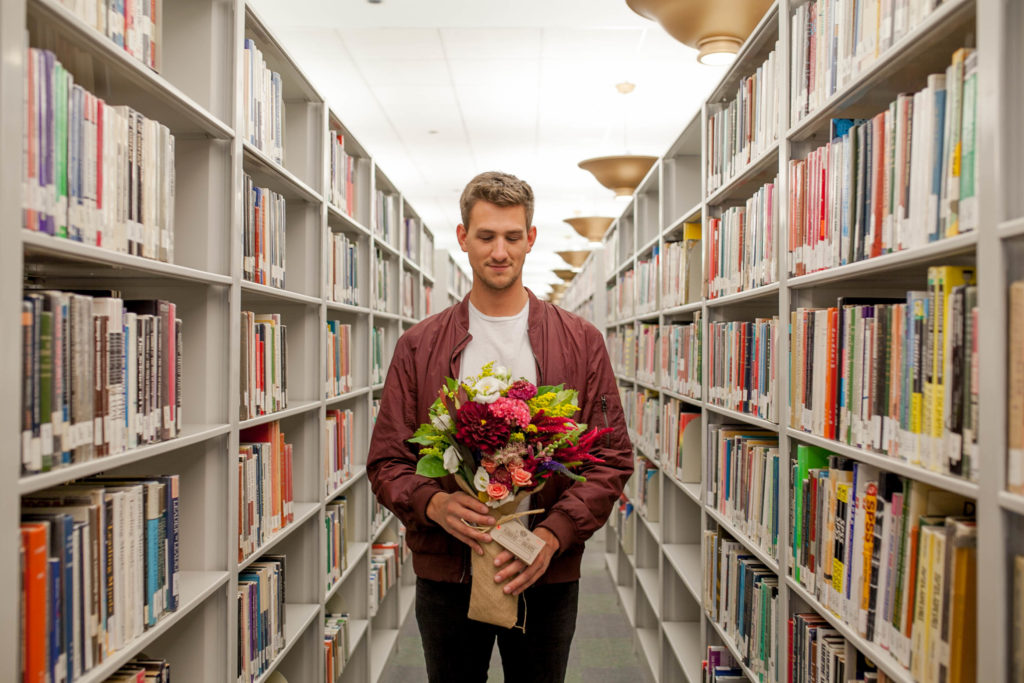 The Chicago Public Library Foundation's #BeKind partnership with Flowers for Dreams in September 2018 was fun, engaging, and successful. Anthophiles and bibliophiles alike were excited when we announced Flowers for Dreams selected the Library Foundation as one of their 2018 non-profit partners. Our announcement blog, "Flowers for Dreams + Chicago Public Library Foundation = September Partners," was read nearly 100 times and shared in social media more than 65 times. This partnership also led to higher engagement (an average of 6%) in social posts related to the #BeKind campaign and Flowers for Dreams partnership. #BeKind blogs were viewed more than 100 times. Flowers for Dreams allowed us to leverage their prominent social media presence to reach and engage with a larger audience. More importantly, Flowers for Dreams gave us a platform to highlight the way people's lives are transformed through lifelong learning programs at Chicago Public Library.
The Chicago Public Library Foundation was thrilled to participate in Free Flower Friday with Flowers for Dreams. It was an opportunity for us to speak to thousands of Chicagoans about some of our programs, particularly, One Book, One Chicago. By the end of the event, we signed up 53 people to join the Curious Movement and the Library Foundation's mailing list.
Flowers for Dreams' generosity funds 21st century learning programs and skill development opportunities at Chicago Public Library for Chicagoans of all ages. Resources like Teacher in the Library, Summer Learning Challenge, and Science Connections for children, YOUmedia spaces for teens, CyberNavigator and MakerLab for adults, and much more! Thank you, Flowers for Dreams for your Dedication to the Curious!
When someone receives a bouquet of flowers, it's special moment—a thoughtful, kind gesture. Thanks to Flowers for Dreams' incredible support, the Hunger Task Force Farm is able to grow and gift that same special feeling to hungry Milwaukee families, seniors and children by filling pantry shelves with nutritious fresh produce. This season, more than 471,000 pounds of fresh fruits and vegetables were grown and sent to Hunger Task Force's network of 70 food pantries, meal sites and senior centers. That's 16,716 harvest bins worth of kindness.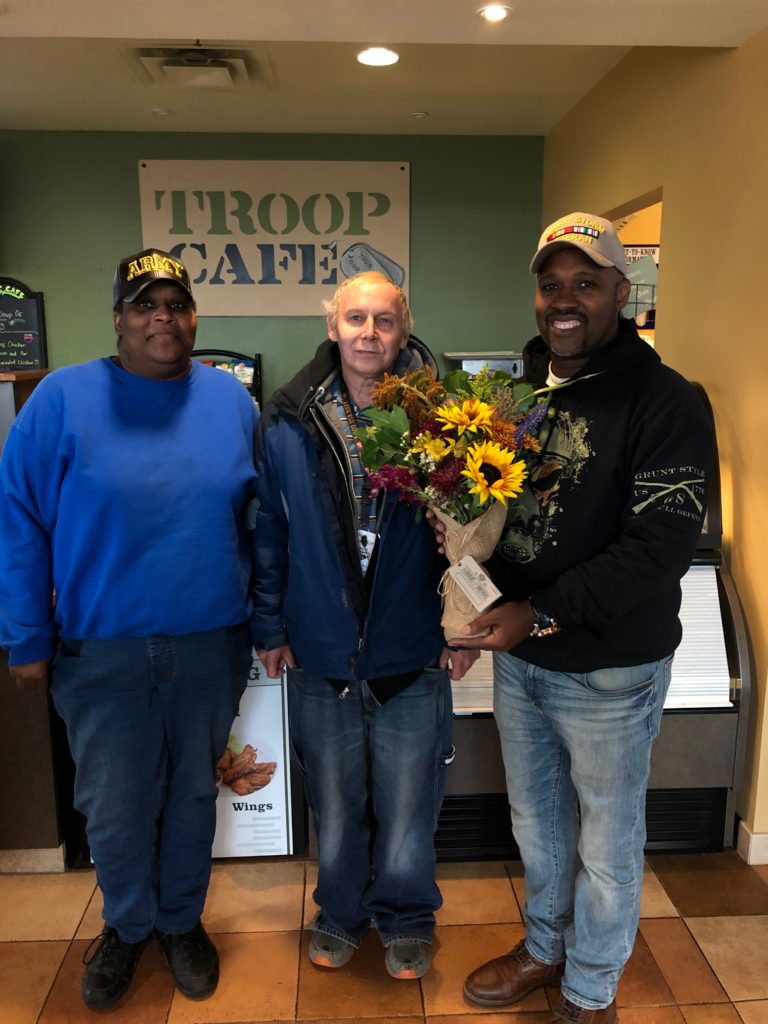 We at the Center for Veterans Issues (CVI) sincerely thank all of the staff and leadership of Flowers for Dreams for your support of our veterans and organization. We want to extend our sincere appreciation for your generosity,
Although best known for serving homeless veterans recovering from addiction, the Center for Veterans Issues, Ltd. (CVI) mission has always been to support the concerns of all veterans with an emphasis on minority veterans and their families as well as the community as a whole.
Your generous donation will be used to support our Troop Café, a not-for-profit social enterprise of CVI, a storefront retail café, creating a new approach to vocational training and employment. Troop Café is making an impact on the greater Milwaukee community in significant ways. Your donation will be used to support Troop Café where we will train our veterans in food service, credential them for employment at completion and place them in established jobs within the community that will allow them to provide for themselves and their families.
We could not do this hard work without you. Taking a veteran from homelessness, incarceration, impoverishment, addiction, family-fragmentation and re-sculpting them into productive, viable, contributing citizens, requires the collective attention of an entire community – it is humbling to think that Flowers for Dreams stands beside CVI and its partners as we eagerly work towards a common goal.
Flowers for Dreams was a tremendous partner! Not only did they create an absolutely amazing backdrop for our Feed Your Mind gala (most of our guests referred to it as "stunning"), they also us to a bouquet-making class where we our Community Programs Director had the wonderful opportunity to share a bit about our mission with the other 30 guests. And they even participated in our annual Passport to Pilot Light event. But the highlight had to be when three of our students got to visit the Flowers for Dreams studio.
Pilot Light has realized a significant increase in social media following over the last 8 months (10% increase in our number of Instagram followers; 5% increase in Facebook). We can definitely attribute some of this to Flowers for Dreams. For example, during our F4D promotion month (April) we ran posts on both the promotion and Flowers for Dream's involvement Passport to Pilot Light which garnered 3,910 impressions on Instagram, 3,308 on Twitter, and 1,372 on Facebook.
TRUE Skool had the honor of being the Flowers for Dreams chosen organization for May of 2018. The staff was friendly and became familiar very quickly. We participated in the Mother's Day Bouquet making workshops and got to share about TRUE Skool with the attendees at their brand new Milwaukee location. We even learned the secret to making one their signature arrangements.
It was especially fun to take over their Instagram stories for a day where our staff and youth participants got to share what a day in the life of a TRUE Skooler is like. I don't know the numbers but a lot of people learned about TRUE Skool that day and it got us some new followers.
We were grateful for such a fun and personal experience and look forward to staying connected to Flowers For Dreams!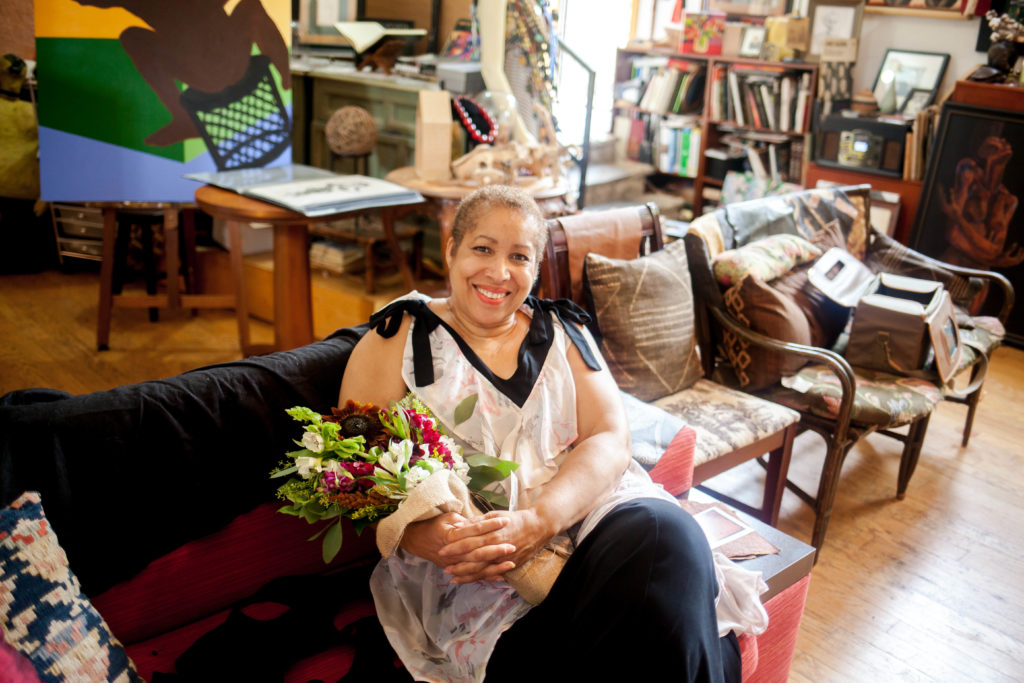 3Arts is dedicated to the artists whose diverse and divergent voices touch the lives of people in all corners of our city. Artists who learn their craft in Chicago often move elsewhere when they hit their stride, seeking more widespread recognition and support. Giving them a reason to stay, to know that they are valued here, is an important part of our mission. Funding and visibility provided by Flowers for Dreams help us support these amazing artists.
Ann & Robert H. Lurie Children's Hospital of Chicago Foundation
Many floors of Ann & Robert H. Lurie Children's Hospital of Chicago are unable to accept flower deliveries or donations due to infection control protocol and other restrictions. Flowers for Dreams quickly came up with a great solution and designed beautiful coloring pages for our young patients. It was a great way to provide a valuable distraction and was a soothing activity for kids to participate in. The completed flower coloring pages also provided brightness to many patient rooms in lieu of real flowers. We are so grateful to Flowers for Dreams not only for providing the coloring pages but also for their support of Lurie Children's and our patients and families.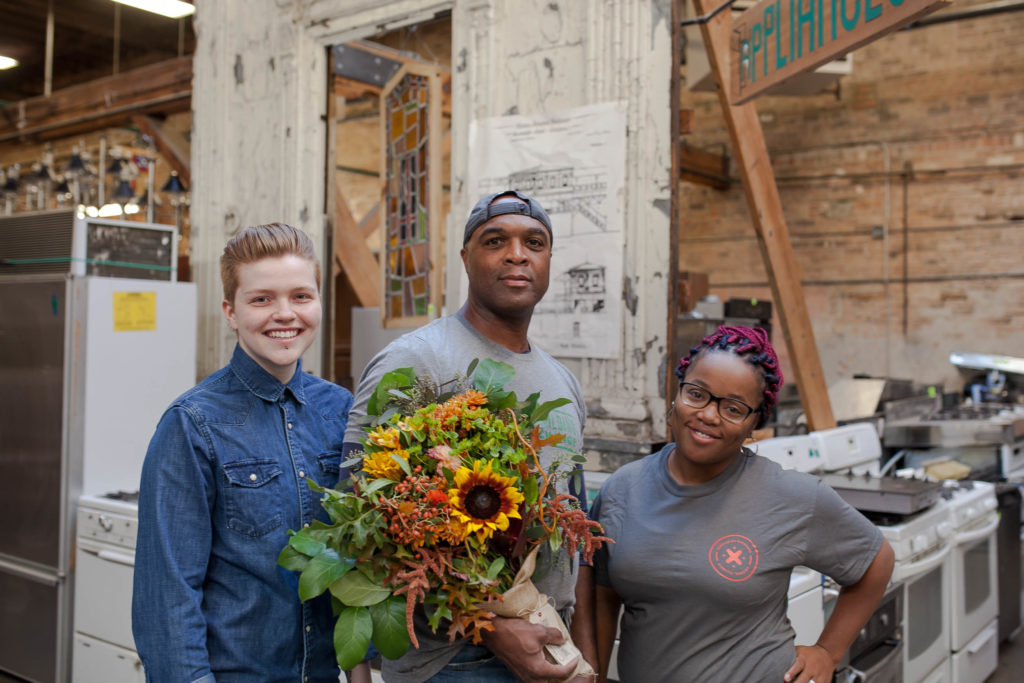 Rebuilding Exchange is turning 10 in next year and the grant from Flowers for Dreams will go towards helping us achieve some big goals through the current programs we offer. Our partnership with Flowers for Dreams allowed us the opportunity to expose ourselves to more Chicagoans and grow our social media presence. We especially loved attending the fall workshop and having the chance to talk about our work and mingle with workshop participants.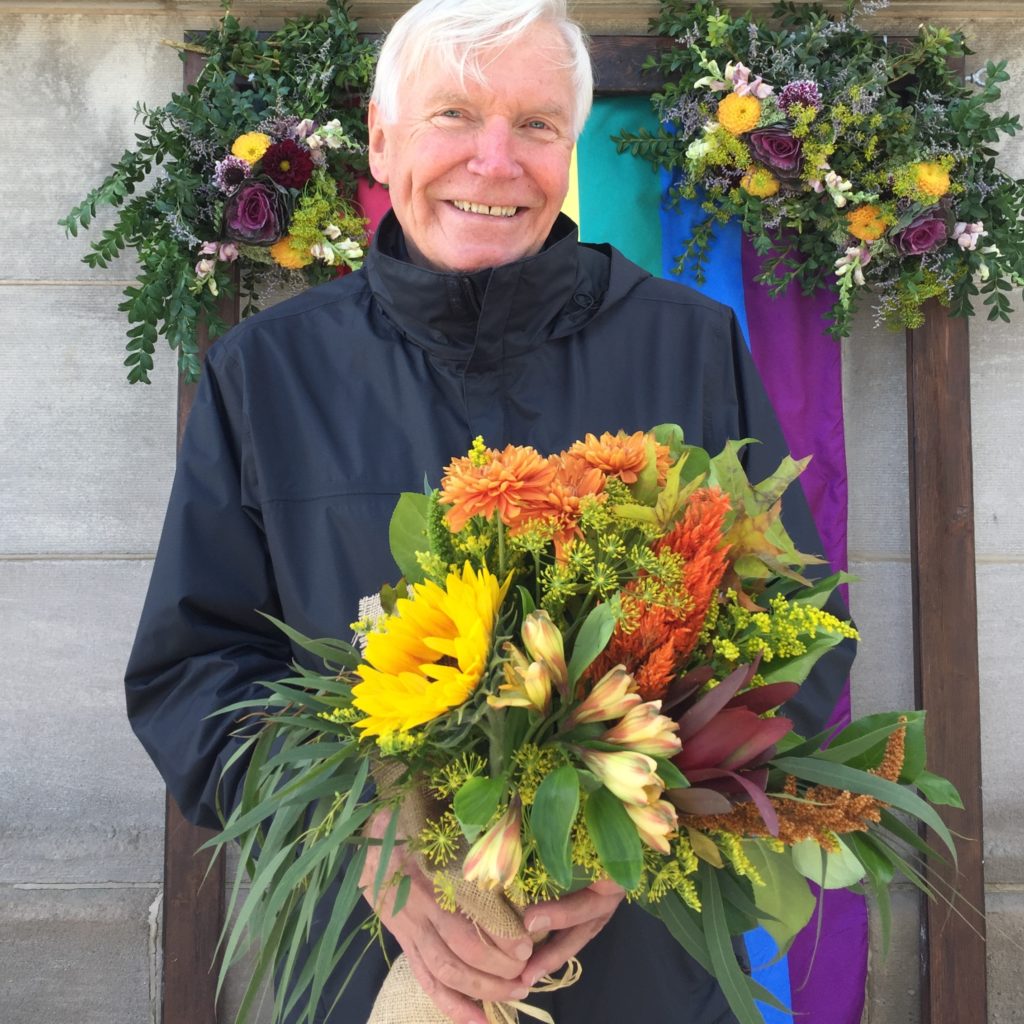 The opportunity to be a 2018 Flowers For Dreams Beneficiary has been a dream come true for our organization! Thanks to our partnership this year, Center on Halsted increased awareness of our programs and services to the Chicago community and visibility for the LGBTQ Community through Flowers for Dreams incredible social media presence both through our celebration of LOVE is LOVE in February 2018 and National Coming Out Day 2018. We are grateful for this incredible company that has set a new bar for authentic corporate engagement! Thank you for lifting all boats with Flowers.
Marcus Center for the Performing Arts, Milwaukee
Because of community partners like Flowers For Dreams, the Marcus Center for the Performing Arts was able to double the number of children served with free arts education this season, reaching 20,000 youth in Milwaukee. Flowers For Dreams collaborated in unique ways to support outreach programs, including participation in the Marcus Center's Dance MKE, a free outdoor showcase of local, talented dancers where they provided amazing bouquets to finalists
PEARLS for Teen Girls, Milwaukee
The grant will be going toward our general operating budget which in turn helps us continue our mission to improve the quality of life one girl at a time by empowering young women with self-development tools, guidance and support to strive for better and brighter futures.
Milwaukee Public Library Foundation
Milwaukee Public Library Foundation has been grateful to partner with Flowers for Dreams in 2018! Generous support from you and your customers underwrites innovation at the library, like Teen Connected Learning led by Teen Intern peers, who are using technology to spark high-quality, experiential learning programming that builds leadership, job skills, social and emotional maturity, creativity, and critical thinking abilities. Teens utilize a state-of-the-art flexible space in the new Mitchell Street library, which includes a recording studio, editing bays, 3-D printer, full kitchen, art supplies, coding and gaming equipment. They are actively producing, creating, and experiencing innovative hands-on activities such as music mixing, video editing, application development, coding, designing, healthy food preparation, robotics, and more. In addition, the program links students to mentors and provides internships that will further help to bridge the alarming achievement gap that is growing in Milwaukee's low-income neighborhoods. Thank you, Flowers for Dreams!