Sit Stay Read: Reading with Dogs
March 5, 2020
For the month of March, we have partnered with Sit Stay Read! An organization who works to advance children's literacy skills using an engaging curriculum, dedicated volunteers, and certified dogs. This program originally started as a way to keep founder Mary Ellen Shneider's older dog, Shandy, active. After Shandy had to retire from her volunteer role with children in the very active volunteer program, Sit Stay Read provided new ways for Shandy to engage with children. From here, it turned into a much larger literacy program, with the help of Sarah Murphy, MK Czerwiec and their volunteers!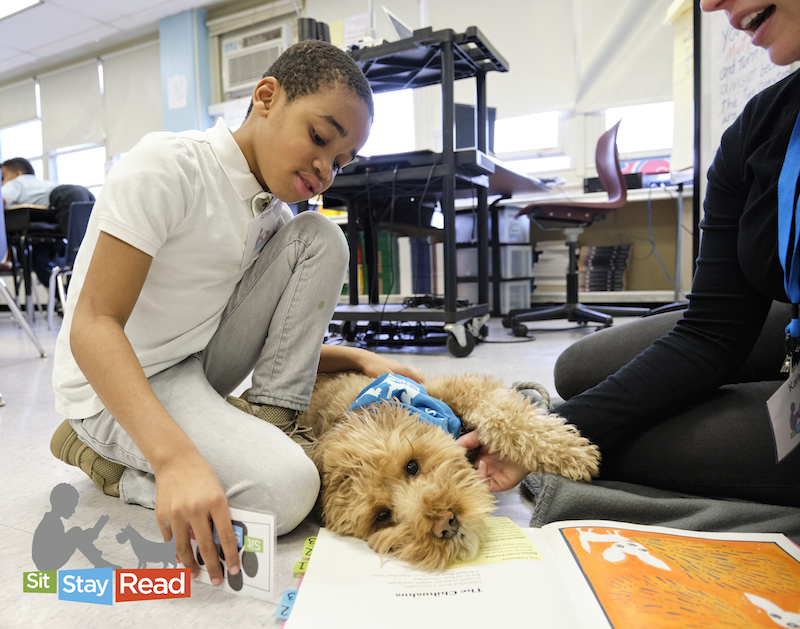 Starting in 2013 "Sit Stay Read partnered with the Department of School Psychology at Loyola University Chicago to create an evaluation tool. This measured student achievement in reading fluency and comprehension. The study found that students in SitStayRead developed fluency at a rate 47.8% greater than their non-participating peer". As a result, they created the "SitStayRead Curriculum".
SitStayRead allows students to feel special. It allows them to forget, if only for an hour, the realities outside their classroom.
— Erica Rodriguez, Teacher
From the creation of this specially designed curriculum built for kindergartener, first, second, and third grade they are able to hone in on key literacy skills for each age level. Sit Stay Read helps over 2,000 Chicago Public School students each year become more confident readers and expressive writers. In addition, the children build their imagination, discussion, and creative writing skills. The best part of all, Sit Say Read uses the power of K9 relationships to help encourage and foster a comfortable learning environment.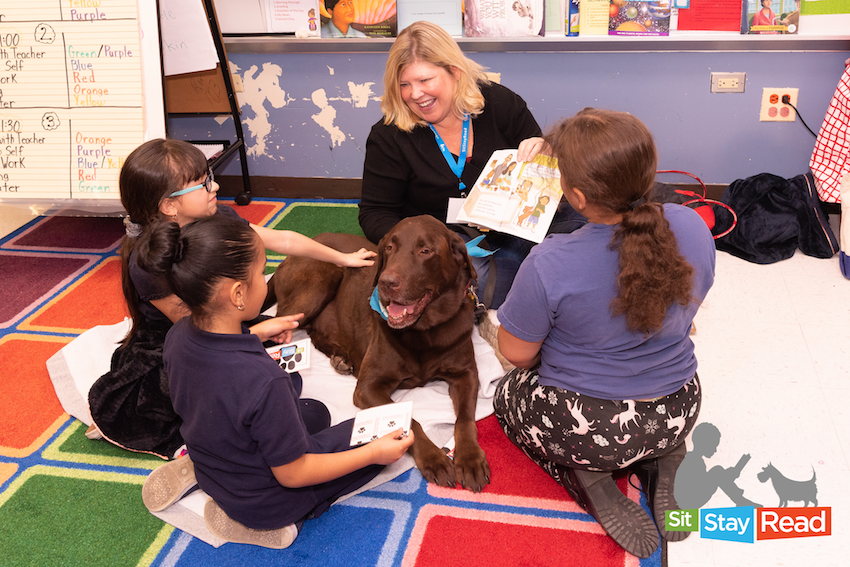 Sit Stay Read offers many ways to get involved. You can volunteer solo, with your dog, or with a group! To learn more about the opportunities or events, head to https://www.sitstayread.org.