June for Young Girls
June 11, 2019
Written by Emily Ramstetter & Blair Brettschneider from GirlForward
_______________
June is a busy month for many: graduations, celebrations, weddings, the start of summer, vacations, and more. (Which, by the way, are all fantastic opportunities to order a handmade bouquet!). Especially in the Midwest, June is a month of transformation as we can finally safely shake off the cold and embrace the beauty of summer in our city. The theme of "transformation" was front and center at GirlForward's Awards Ceremony last weekend.

GirlForward is a community of support dedicated to creating and enhancing opportunities for girls who have been displaced globally by conflict and persecution. Each year, our mentoring and education programming serves 200 girls across Chicago who have resettled from dozens of countries: including Syria, Afghanistan, DR Congo, and Myanmar. Girls who participate in GirlForward programs are between 14-21 years old and all are English language learners.

On June 8th, at GirlForward's annual Awards Ceremony, we celebrated the end of the school year and all the accomplishments of GirlForward girls, mentors, and other volunteers. We celebrated new beginnings including college acceptance, scholarships, and job opportunities. This year, 12 different GirlForward girls graduated from high school, each with her own unique story of displacement, navigating the transition to the U.S., and finding her way in a new land. Among many shared experiences and identities, the one common thread between girls is that they found a second home at GirlForward. Our girls are each other's support system, our mentors are some of their best friends, and this community of 200 young women forges connection & companionship across cultures.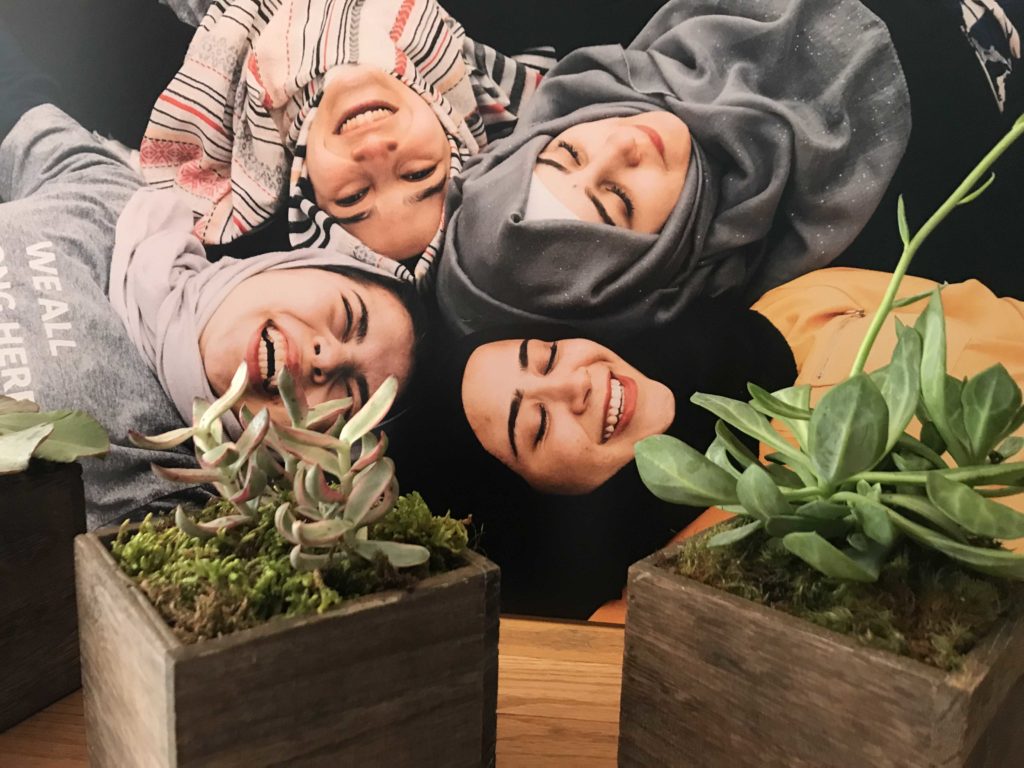 Now that the school year has come to a close, GirlForward is gearing up for what's to come this month: World Refugee Day and preparations for our summer program, Camp GirlForward. World Refugee Day is June 20, and a day to not only celebrate GirlForward girls and their resilience, but also honor the courage and strength of refugees all over the world. GirlForward will be doing some special programming on social media on June 20 – we invite you to follow us to stay tuned!

Finally, Camp GirlForward. Once June wraps up, GirlForward summer programming will be in full swing, buzzing with about 30 girls who will come to GirlForward every day for four weeks. In our classroom, girls will build English skills while exploring themes of community, identity, and power. On Fridays, girls step out of the classroom to take a field trip somewhere in the city. "When I first came to the U.S., I didn't know any English, " says Tasnim Kara Khaled, who has been participating in GirlForward programming since 2017. "Through Camp GirlForward, I learned how to have conversations."

GirlForward's partnership with Flowers for Dreams means more support and opportunities for girls in Chicago – this summer and beyond.
You can support GirlForward, or our Milwaukee charity ArtWorks, by ordering a bouquet in June. 25% of net profits will fund their work.