Jennie Goas Silverman Foundation
October 19, 2020
The Jennie Goas Silverman Foundation was created very shortly after Jennie passed away from triple negative breast cancer back in 2017. The nonprofit stemmed from conversations at her funeral regarding the outpouring of emotions for Jennie's former students. What started as a scholarship fund, very quickly ballooned into a full bloom 501(3)c with an additional focus on supporting breast cancer awareness with medical research for triple negative breast cancer.
Jennie was such a sparkly, bouncy, kind, beautiful soul and every day we operate keeping her spirit in mind and alive. Over the last 3.5 years we have had the opportunity to touch the lives of 6 incredible CPS students, not only to help them financially in obtaining their college degree but to also build a network of ongoing support and continued philanthropy. By creating this community we hope to enable our students to reinvest in their communities creating a cycle of positivity.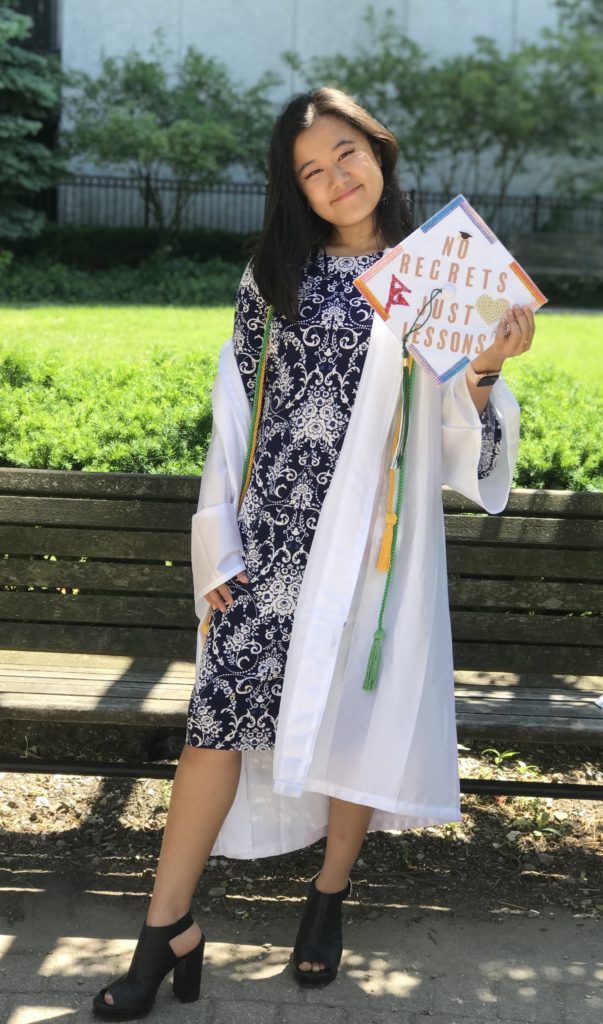 We have a dedicated board of directors who are very active in the day to day or the organization. A team including Tara Green, Cara & Cody McGuire, Peter Pino, and Kate Toan in conjunction with Jennie's family, our President Nicole Ottolino JGS. We derive most of its revenue from events, sponsorships and online donation campaigns– our birthday campaigns are particularly successful! We are known for our amazing events, as soon as things get back to normal you can count on JGS for some of the best live events in Chicago & Cleveland! Beyond that we get an incredible amount of support from: YOU- Our donors, our sponsors, our evangelists, our community! We are small but mighty and we count on the support of our community to keep our mission running and growing.
What makes our charity unique is the community we gather and the spirit that Jennie brought into the world. Because we are dedicated to embodying her character we are consistently driven by kindness, service and humility.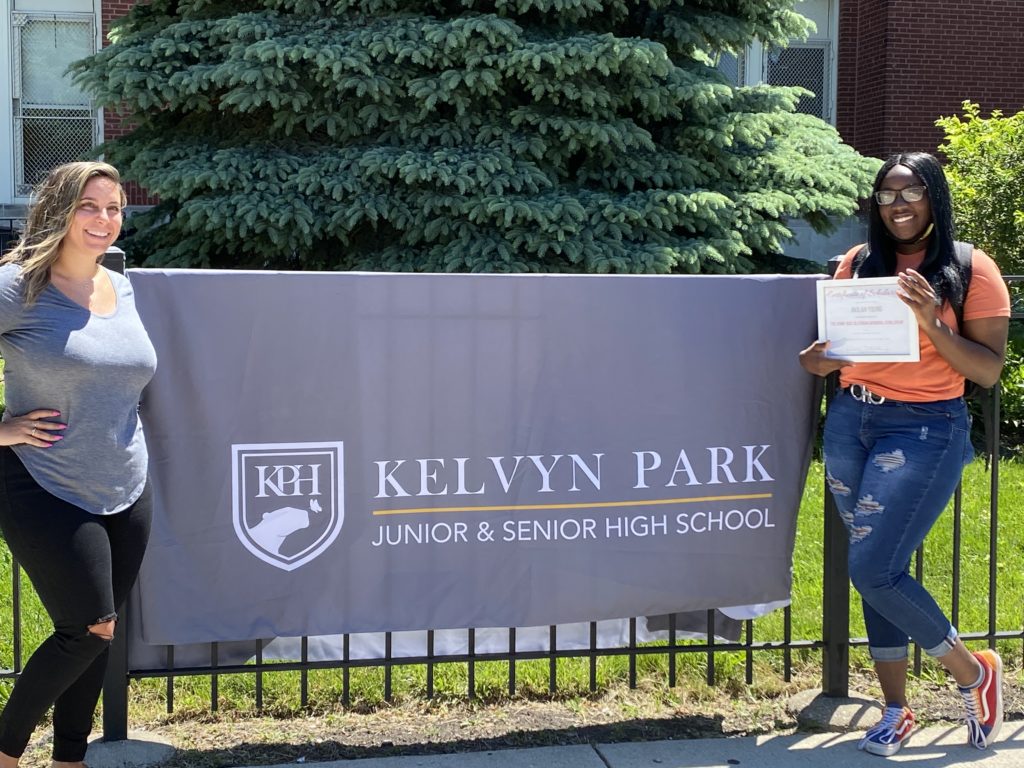 During Non-Covid times we usually host 3-4 events per year in both the Chicago area and Cleveland (Jennie's hometown). Our annual gala is NOT an event to be missed. Our founder comes from the events world and loves to show our supporters the best time possible. Raffles, Auctions, prizes, live music and delicious food are just some of the things you can expect with the JGS event. This year we will be hosting a virtual Texas Hold Em tourney- ALL IN for JGS on October 25th! ALLINJGS.givesmart.com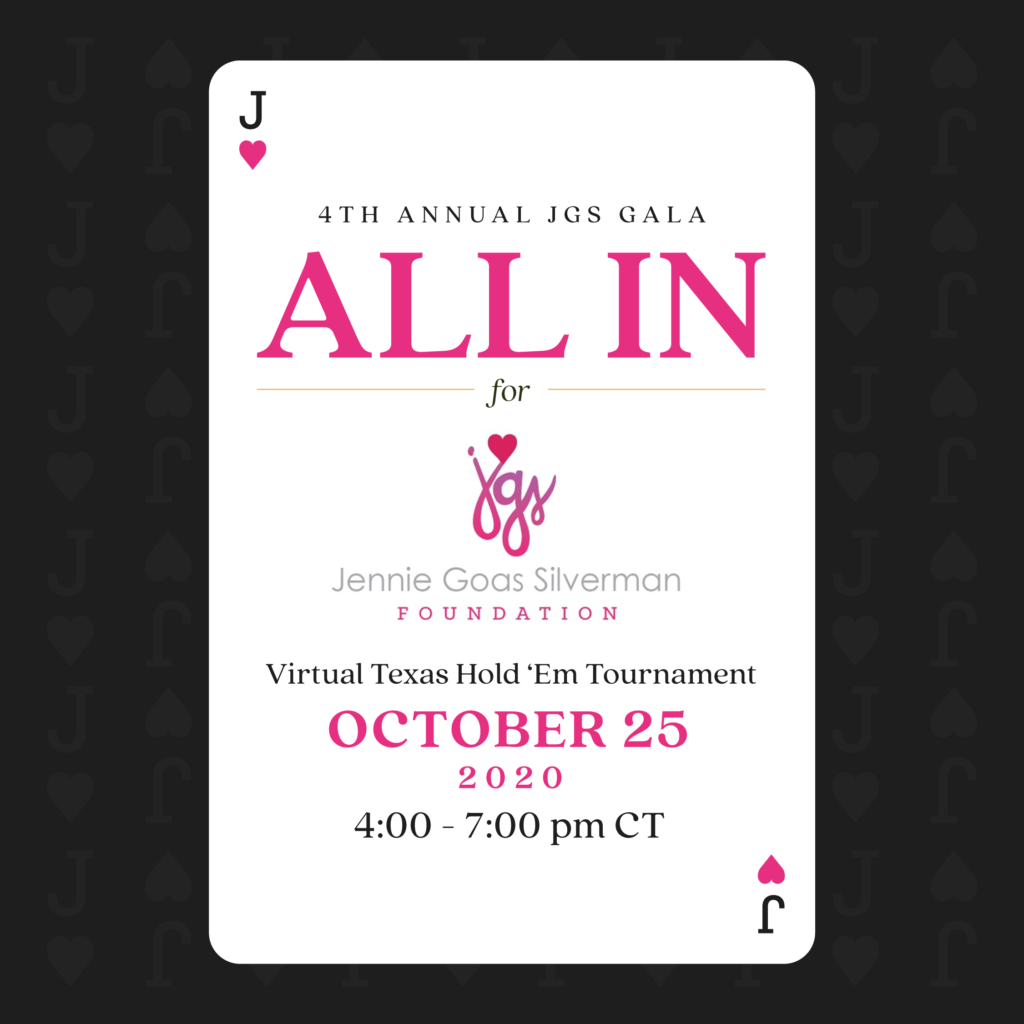 Support
You can visit our website for volunteer opportunities at www.jenniegoassilverman.org. You can follow us on social media- @JennieGoasSilverFoundation- Istagram, Facebook, Twitter, & Linkedin and share our posts and tell your friends and family about our events!

---