Flowers For Dreams Wedding Form
January 27, 2022
Flowers For Dreams has been providing brides with beautiful flowers for over seven years. It is our dedication to quality, honest prices, and natural blooms that makes Flowers For Dreams truly unique. Just recently, we redesigned The Flowers For Dreams wedding form to be approachable, simple, and fun. We want to guide you through the process, before filling out our seamless form for a quote and being connected to one of our amazing designers.
11 Easy Steps to plan your wedding:

The form is set up in eleven different parts.The first one being logistics. Everyone needs to know them, even though they are constantly changing and growing. That is okay! These questions are meant to be a guide and base of what you are looking to do for your wedding. Some of these questions include the wedding date, venue, and count of your guest list. Now the fun begins, picking the elements of your wedding to create your wedding day!
We start off by asking which style you are leaning towards instead of getting lost in the Pinterest world of options. Offering classic, luxe, avant garde, lush, and tropical. Once you have selected your style, you will select your color palette. We have created five beautiful palettes to choose from, white cream, blush ivory, tan neutral, jewel, and colorful.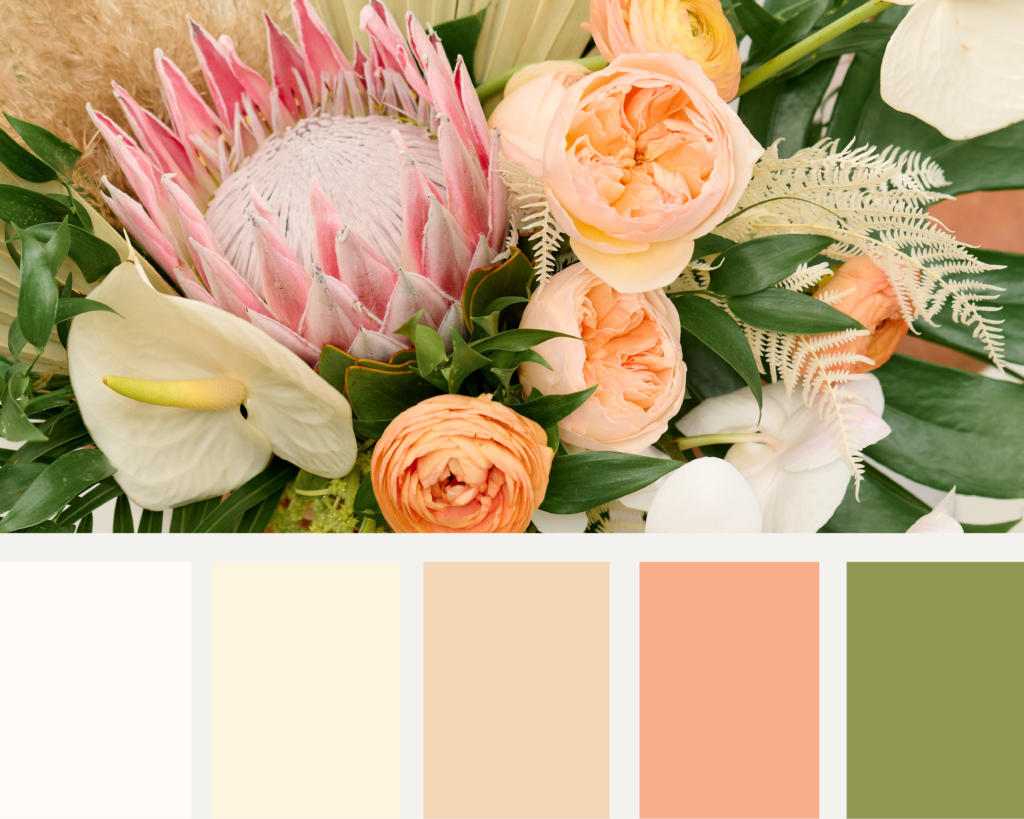 With every fun choice comes more logistics…To help best set up a quote, we need to know how many people are in your bridal party, as well as any accents like one of our flower crowns.
The Ceremony
Next up, the ceremony. You can choose from wedding chair flowers, alter arrangements, arches, pillars, and/or a Chuppah. Whether you choose just greenery or bring in flowers with your previously chosen color palette, we have different options available to choose for your special wedding ceremony.
Following the ceremony, comes the real fun. The cocktail hour and reception. We offer three styles of flowers for the cocktail hour, with an option of ambiance from our votive candle option.
The Reception
The reception has offerings from garland, pillars, bud vases, and more. The form lays out exactly what you will need and a clear and concise way to confirm the counts and style.
For the final touch, add ons! A few options to help pull everything together.
Once you submit your Flowers for Dreams wedding form, it will summarize all of the categories and counts you have chosen through the process. You are able to go back and change anything you want or submit your form paired with one of our designers who will guide you through the rest of the process. 
We are so excited to see what your future wedding will look like! Make sure to check out or commitment to safety for weddings during these unprecedented times.