Center on Halsted
November 9, 2020
Center on Halsted (COH) is the Midwest's largest lesbian, gay, bisexual, transgender, and queer (LGBTQ) community center. Our mission is to advance community and secure the health and well-being of the LGBTQ people of Chicagoland. Originally known as Gay Horizons, COH was established in 1973 as a volunteer-run telephone helpline and meeting space for gay and lesbian people. Through the years, COH has been a leader in the growth of the community, providing programs and services for every person who walks through its doors. LGBTQ people tend to face among the highest rates of physical, mental, and sexual health disparities, risks of hate-motivated violence, discrimination in the areas of housing and employment, self-harm and suicide risk, and general lack of affirming social support. In an effort to combat these barriers, Center on Halsted provides a wide range of services to meet the individual and community-based needs of the LGBTQ people of Chicagoland.
COH works daily to meet its mission goal through a variety of programs and services that address the unique needs of the LGBTQ community. To move closer to our vision of a thriving lesbian, gay, bisexual, transgender, and queer community living powerfully in supportive, inclusive environments, Center on Halsted provides programming and services in the following departments: Behavioral Health Services; HIV/AIDS & STI Services; Youth Services; Senior Services; Anti-Violence Project; Youth Housing Program; Community Technology Center; Silver Fork (workforce development – culinary arts); and Community and Cultural Programming, including programming and services in the arts, education (GED classes), as well as those highlighting Center on Halsted's commitment to Racial and Gender Equity and Inclusion.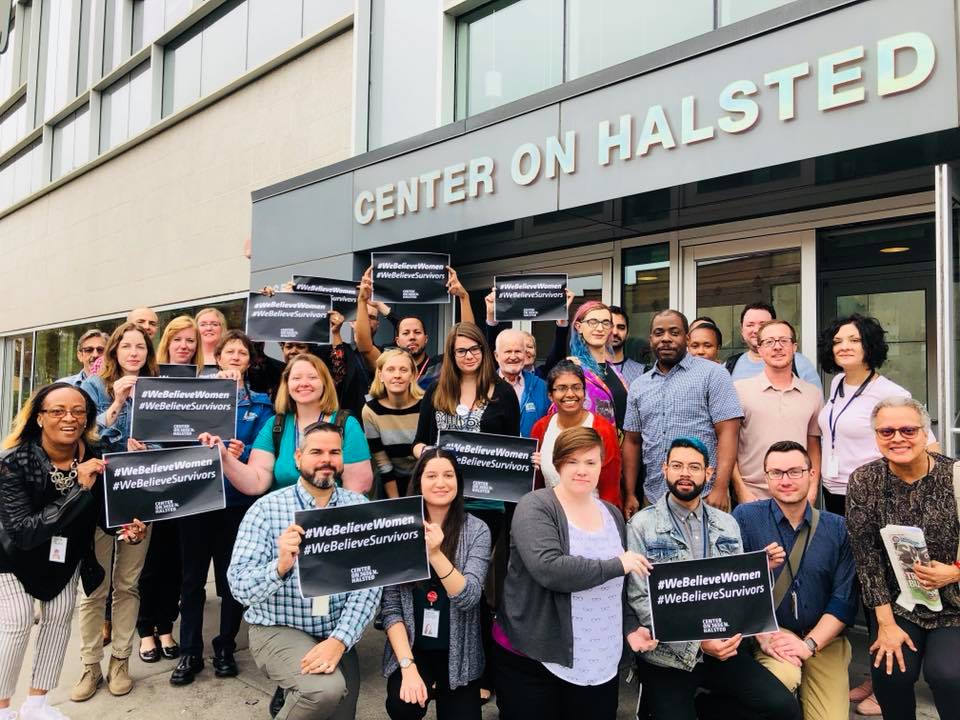 As the social services division of Center on Halsted prioritizes the most underrepresented and underserved segments of the LGBTQ community, including those experiencing homelessness, individuals with histories of trauma, individuals at high risk for a wide range of social and medical concerns such as HIV contraction, violence and victimization, suicide and self-harm, substance misuse, and more. Center on Halsted services meet the diverse needs our LGBTQ and ally community members wherever they are in life. Among these services are case management, workforce development, housing support, behavioral health and therapy services, mentorship and youth leadership opportunities, and technology access and education, and an array of cultural programming to build community and mitigate the impact of social isolation commonly experienced by many members of the LGBTQ community.
Our work is informed by our commitment to racial equity and inclusion. We have created both staff and Board equity leadership groups to evaluate and improve our work at Center on Halsted. Our staff are charged with ensuring that all services and programs are created utilizing a racial justice framework so that we may become a catalyst advocating for racial equity of all LGBTQ individuals, allies, and their intersectional identities. With our partners, we fight racism, bias, and hate. We commit to take intentional action, remain humble, defend equitable policy-making, and seek accountability in the collective effort to foster resilient communities. To learn more about our commitment to race equity, please visit or Race Equity Statement here.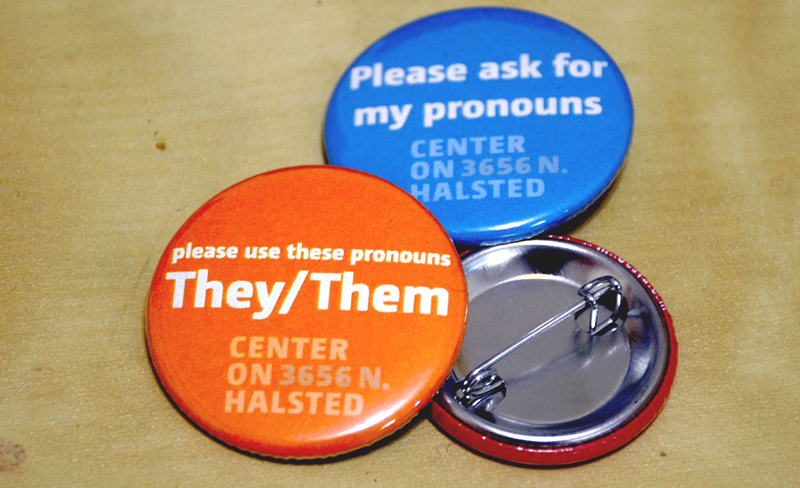 Our team of social workers, therapists, public health specialists, educators, and community advocates works unwaveringly to provide these essential services to a community in need. We do so by ensuring our services are offered in an LGBTQ-affirming manner. We don't simply accept our LGBTQ community members. We celebrate them. In doing so, we employ leaders in our community who are particularly well equipped through both formal credentials and lived experience to understand and compassionately serve those in need of our services. We are able to do this thanks to financial support from a range of sources, including corporate, foundation, and government grants and especially the generosity of our community members without whose support we would be unable to accomplish all that we have.
Center on Halsted is most unique in the fact that we offer so many varied services and programs at one single organization. The interconnectedness of all programs at Center on Halsted ensure that the multiple, intersecting needs of our clients are addressed fully and holistically. Clients may simultaneously access HIV testing, therapy services, anti-violence support, and community-building cultural events all in one building. By providing these services in a community center, we are able to work with our patrons in a more complete and efficacious manner that views these individuals as whole beings and as members of a larger community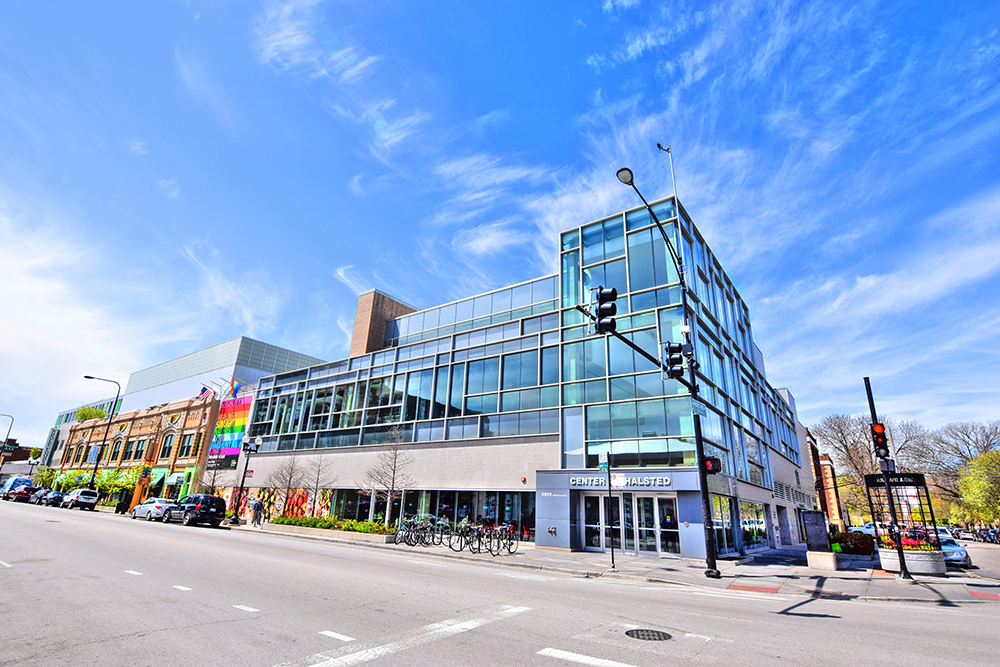 One excellent example of this is the story of a young man who entered the Youth Program in his teens following a challenging coming out experience during which his family kicked him out of the house for being gay. This young person was referred to the Youth Housing Program where he received stable housing and wraparound social services the address his multiple needs, including an undiagnosed HIV-positive status that led to serious health consequences. Once tested and diagnosed, this individual was connected with medical services and maintained continual support from COH staff in multiple departments to ensure his housing remained stable, that he maintained medical adherence, and that his health improved over the course of several months. Thanks in large part to these supports, this individual regained his health, started working, and was able to graduate from the Youth Housing Program and now leads a successful, independent life. Our staff is committed to ensuring our clients receive this same level of diligent, committed, and compassionate services at all levels of the organization. As many of the staff here have their own histories of challenges related to living in a homophobic/biphobic/transphobic society, our dedication to community is even stronger having lived through many of these same experiences ourselves.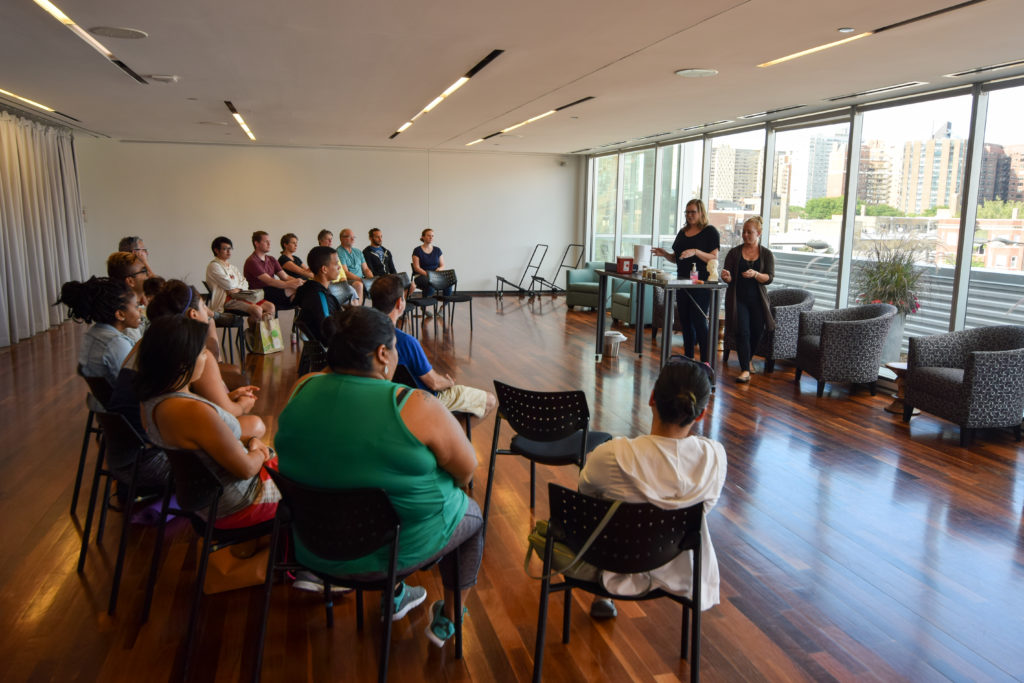 In addition to social services, COH provides an array of community programming opportunities and events. Activities include artistic and recreational programming, including regular 6-week art exhibitions in our second and third floor galleries, musical and theatrical performances in our theater, and hosting LGBTQ-affirming sports leagues in our gymnasium. We also provide space to small grassroots organizations for meetings, and invite individual speakers and panels discussions to promote civic discourse and build community. We also participate in education and outreach efforts through professional training services and civic engagement projects like promoting 2020 Census participation within the LGBTQ community. In doing so, we aim to grow community and provide a space for new supportive connections may be forged. 

To become involved with Center on Halsted programming and services, folks can come to our main office in Lakeview at 3656 North Halsted, Chicago, IL 60613. They may also reach us by phone at (773) 472-6469 or by email at mail@centeronhalsted.org. To learn more about specific programs and events, please visit our website at www.centeronhalsted.org. 
You can also get involved by showing your support all year long in the following ways: