Autumn is in the Air
October 3, 2022
Autumn air is here to stay and we could not be more thrilled. With the season change, we get to celebrate our new Fall menu launch. Nothing says fall like a mix of carefully selected and unique blends of mahogany, toffees, cream and pumpkin orange. We are so excited for each of our new arrangements, we thought we would take a moment to introduce each one!
Golden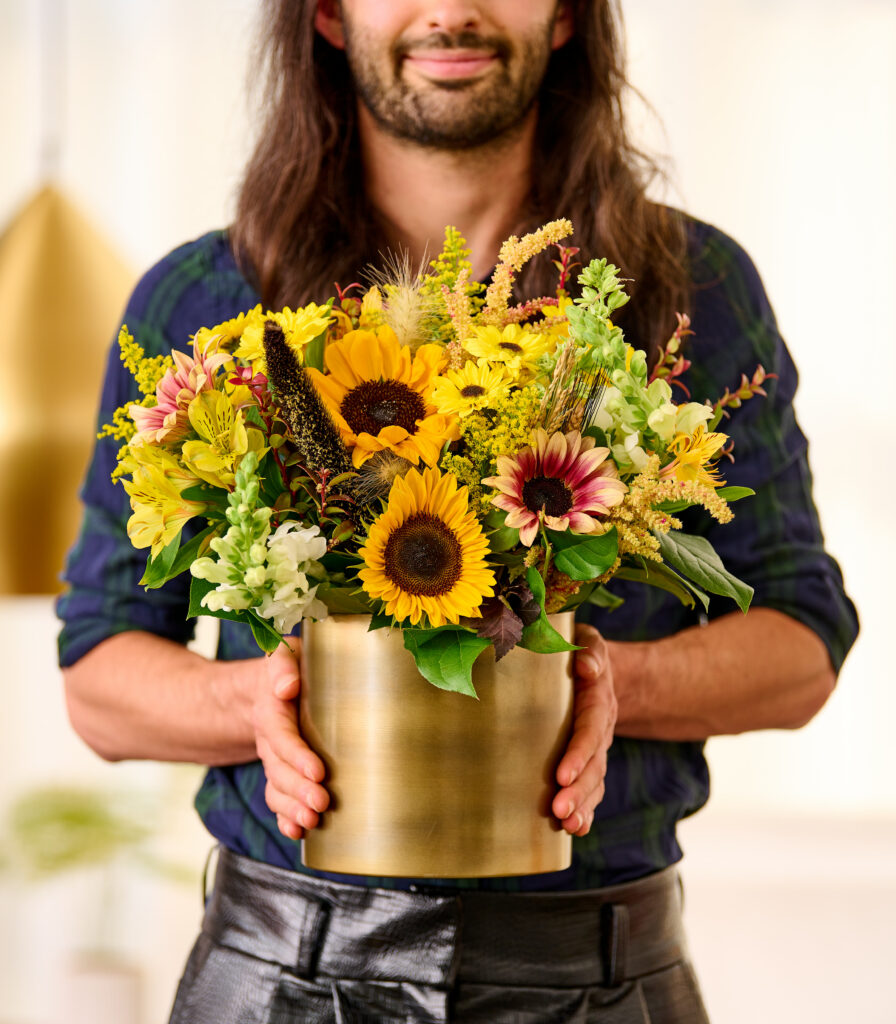 We have shifted from a bright sunny bouquet to a golden hour dream. A combination of local blonde, golden, and two-toned rosewood stems. It is the perfect combination of bright and warm to ease you into the fall weather, we are not saying goodbye to the sun yet.
Autumn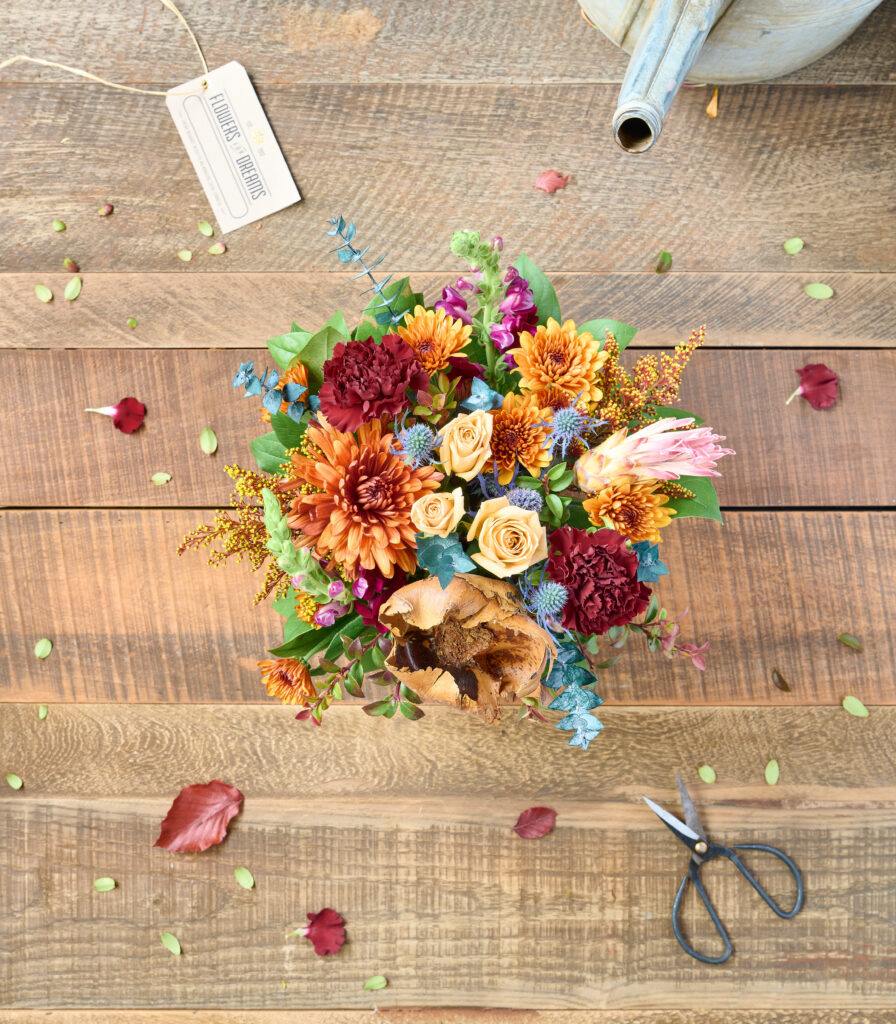 This bouquet is full of cozy vibes, we promise, nothing will say Fall more than grabbing an Autumn arrangement, lighting a fire, and putting on some cozy socks. A combination of earth tones with deep amber reds, beige, and cream truly highlight the common colors and themes of fall in nature. Our favorite part? The local wood pods that add a unique and fun texture to the arrangement.
Dried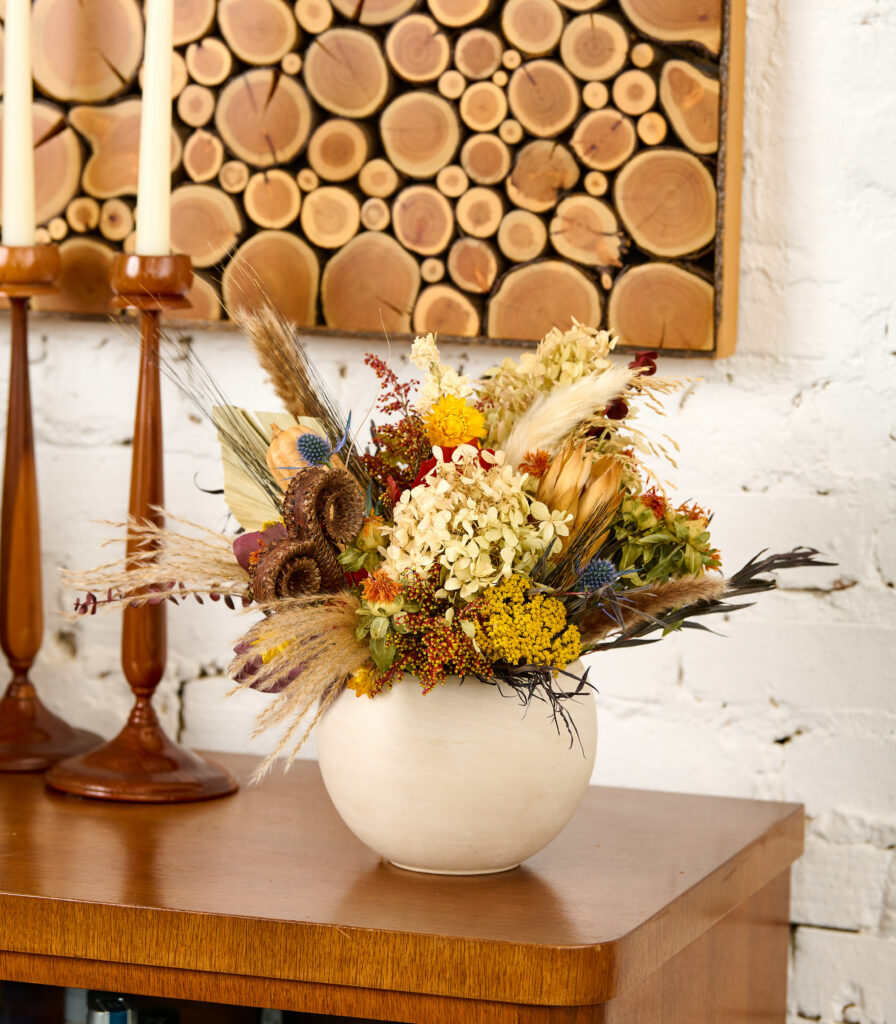 As we head into Fall, we start to see the beautiful blooms of summer come to an end until next season. Why wait! We found local elements throughout the midwest to create a beautiful mix of dried blooms. We combined some of our favorite summer blooms, like hydrangeas, to mix with nature's best fall elements. With a mix of colors, textures, and elements, it is the perfect fall focal piece.
Jewel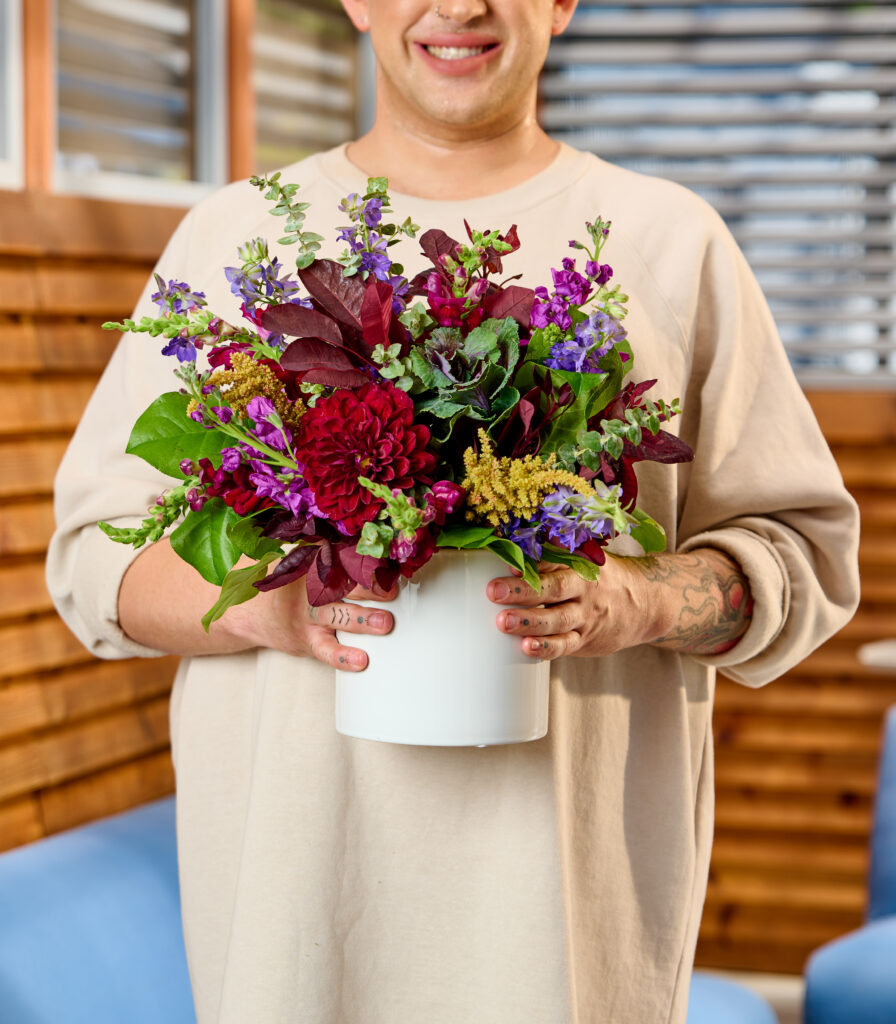 When needing a break from the ever stream of orange and creams that come with Fall, we present our Jewel arrangement. A romantic blend of jewel and bold burgundy with hints of dark farm greens. A pop of color to bring some excitement to the fall pallet.
Which arrangement will be your favorite on the Fall menu this season?
---
Check out our last blog on how we said goodbye to Summer!