A New Kind of Floral Experience
April 13, 2022
Workshops are back in person, but with a twist!
Since 2020 we faced the challenges of a global pandemic and now are back with an even better in-person floral experience at half the price. We are so excited to announce Open Studio sessions, weekly in-person floral design slots in our professional floral workshop.
In these self-guided sessions, you'll select the freshest blooms from our seasonal menu to create your very own floral experience and arrangements all with an expert florist from our team of designers on hand to assist you. Walk in with your own vase or purchase one of our specially curated vases from our collection. Rotating weekly themes will keep things fresh and exciting – it's the perfect experience to share with friends.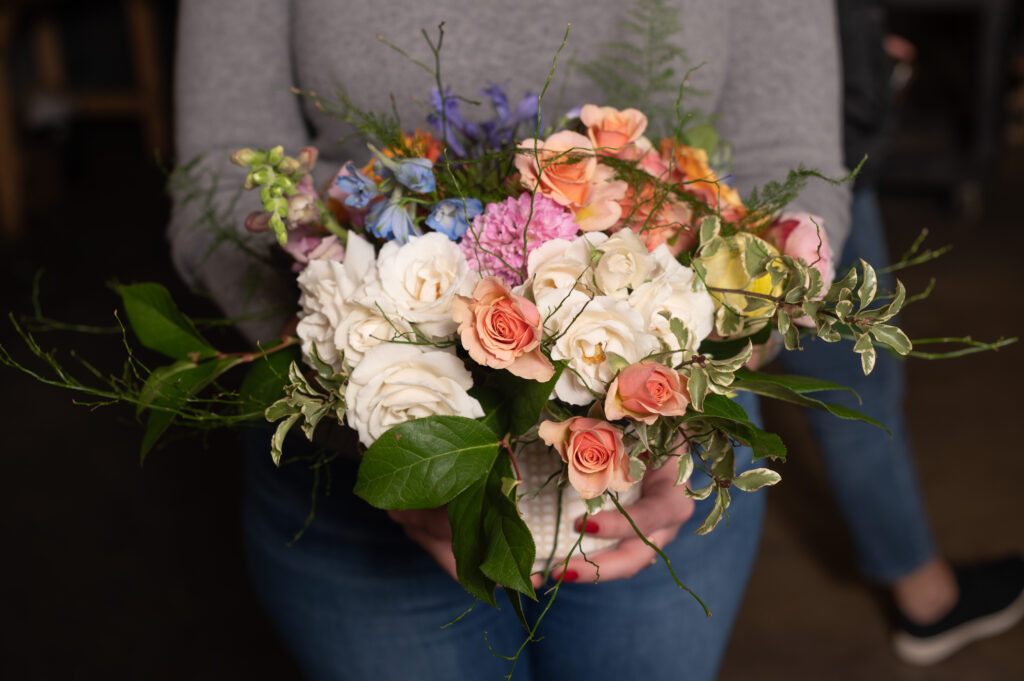 Open Studio offers flower lovers a space to expand their creativity, learn a new skill, or add a personal touch to flowers for gifting. New sessions will be available every Friday, with each session lasting 30 – 45 minutes and limited drop-in spots available.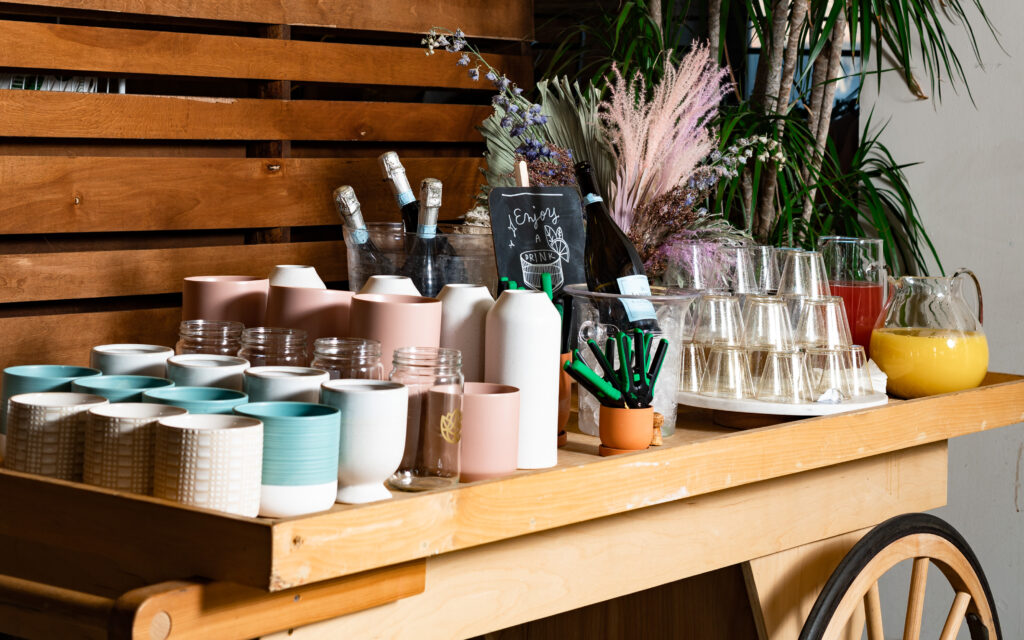 How to get involved?
Keep an eye out on our social media and emails to be notified when sessions are opened exclusively on Tock. Once you book a session, get excited! Greeted with a glass of bubbly and an introduction to the local stems of the week.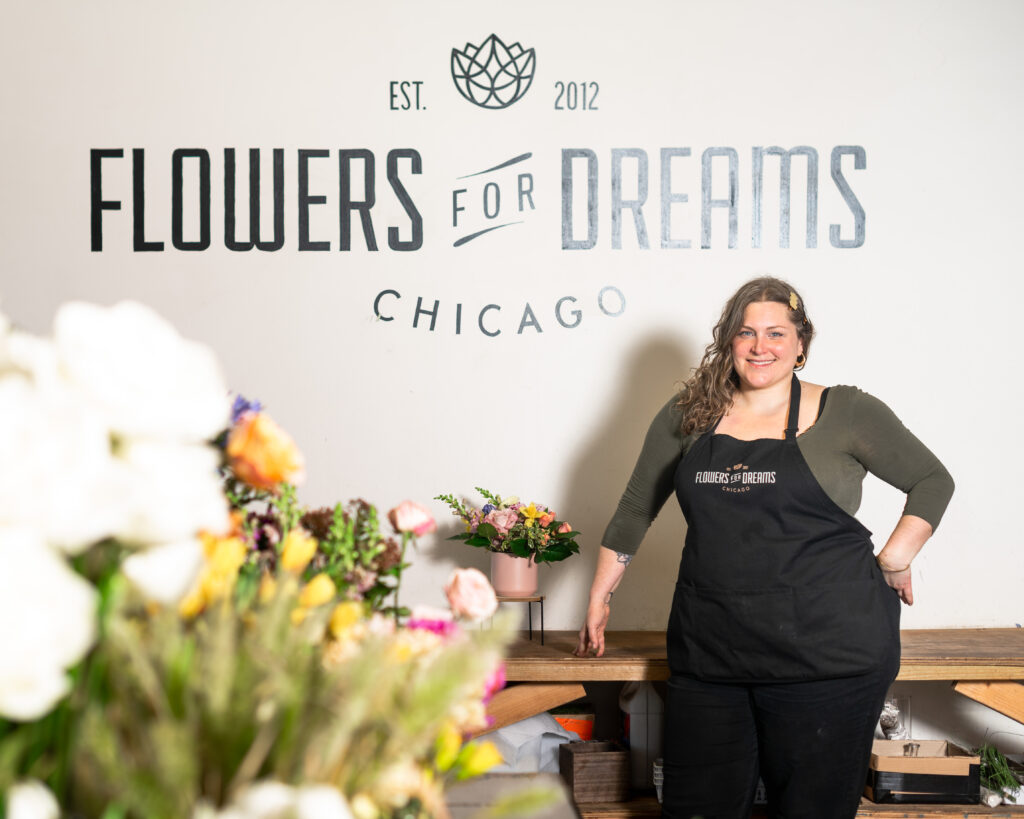 Our expert Design Host will be happy to help provide any assistance on technique, flower care, and any other floral questions! Practice makes perfect and weekly sessions mean you'll have the opportunity to drop-in to build your skillset or whenever you need a fresh floral arrangement for yourself or friends.
When you arrive to your studio session:
Step 1. Check in and receive your Floral Design Guide.
Step 2. Get comfortable, grab an apron, a pair of clippers, & find your design space.
Step 3. Select a combination of greens, focal stems, and filler stems.
Step 4. Use your Floral Design Guide and begin arranging!
Reserve your spot today, we can't wait to share this floral experience with you at our Chicago flower studio!